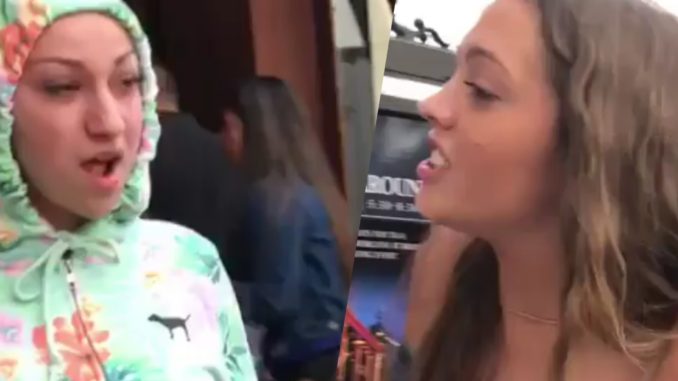 Danielle Bregoli aka Bhad Babie aka Miss "Catch Me Outside" got caught outside again; this time by rival rapper Victoria "Woah Vicky" Waldrip and 9 year old rapper Lil Tay.
Vicky, the "transracial" who has been dubbed the Rachel Dolezal of the new rap generation, has been involved in an online feud with Danielle.
Both wannabe rappers ran into each other at a shopping mall, with body guards and rap crews in tow, resulting in the Whitest scuffle you'd ever see.
If this is what the future of hip hop looks like, I'm scared.
Watch their scuffle below: