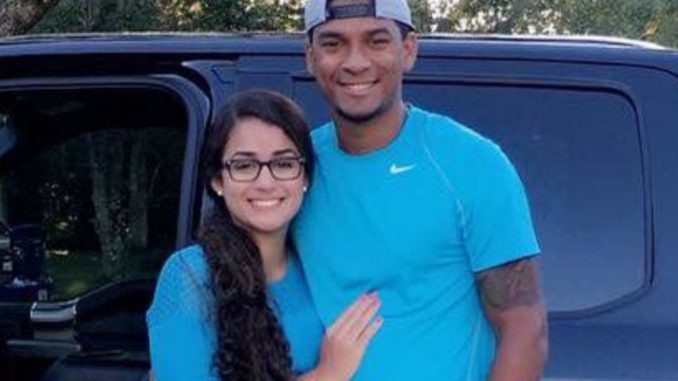 A 2016 video has surfaced of 24 year old pro baseball player Danry Vasquez slapping and beating the hell out of his girlfriend, and despite this video footage, his domestic violence case was dismissed.
In the gruesome video, Vasquez is seen entering the stairway with his girlfriend and as soon as the door closes behind her, she gets knocked off her feet. At the time, Vasquez played for the Corpus Christi Hooks minor league team.
Because neither Vasquez nor his girlfriend cooperated with police during the domestic violence case, Vasquez was ordered to complete anger management courses.
Vasquez's girlfriend refused to press charges.
After the video resurfaced, Vasquez's current team, the Lancaster Barnstormers dropped him.
Watch the video below: