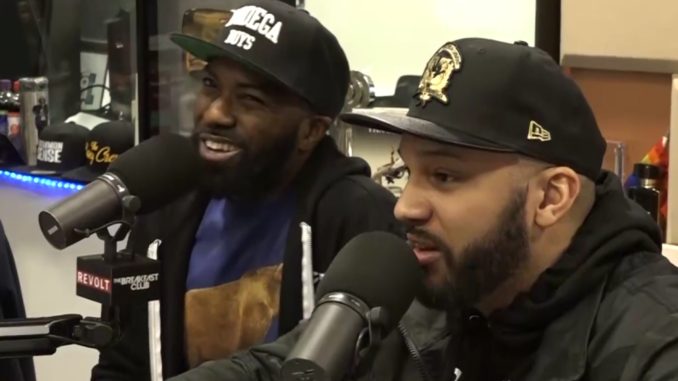 DJ Envy went off on Viceland talk show hosts Desus and Mero, who gives what Charlamagne calls "spicy commentary" on trending talk shows.
DJ Envy checked the hosts for their commentary on DJ Envy's and his wife's appearance on The Real. In the clip, Envy's wife Gia Casey says she knows her husband as Raashaun, not as DJ Envy, to which Desus and Mero replied "you know them DJ Envy checks, though".
Both Envy and his wife found it disrespectful, as they interpreted as DJ Envy's is only around for the checks. After going off on the "Bodega Boys" live on-air, Envy stormed out of the interview. He also introduced Desus and Mero as "D*ck and P*ssy".
This is the second time we've seen DJ Envy get riled up on-air.
Watch the interview below: