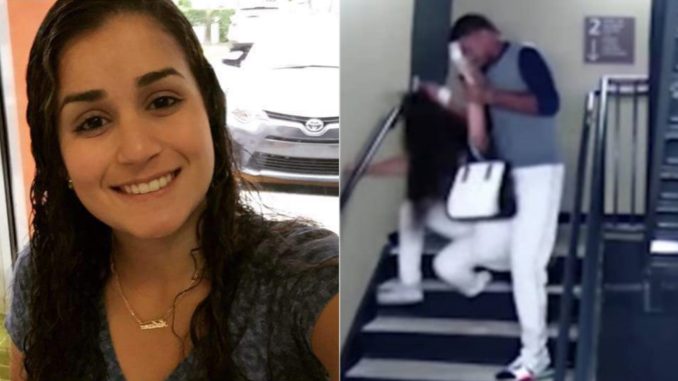 Fabiana Perez Wadskier, the woman seen being brutally slapped around by her ex-fiancé, baseball player Danry Vasquez, finally speaks out about the viral video, saying she regrets not pressing charges back then.
Fabiana and Danry met when she was 14 and he was 16. Their relationship lasted for 6 years. The violent incident in the stairway took place months before their breakup, when Fabiana was 22 years old and the two were engaged.
Though she doesn't remember much about that day, she wishes she would've cooperated with the police and pressed charges.
She also responded to the victim-bashing who questioned why she didn't block or defend herself against Vasquez in the video:
"It's true what they say: you need to walk a mile in someone's shoes to know how you'd feel in their situation. People don't know the stuff that I lived, people don't know the fear that I suffered", Perez Wadskier told Univision, as reported by TMZ.

"May God forgive him. He knows what he did. He wronged me, and at the time I forgave him, but if I had the knowledge I have now, I would have made a different decision."

"[…]A lot of what you see in that footage, I don't remember. I see the video now and remember moments of the situation, but you really don't know how you would feel."
Vasquez has also responded to the video and opened up about his life as a newly married man.