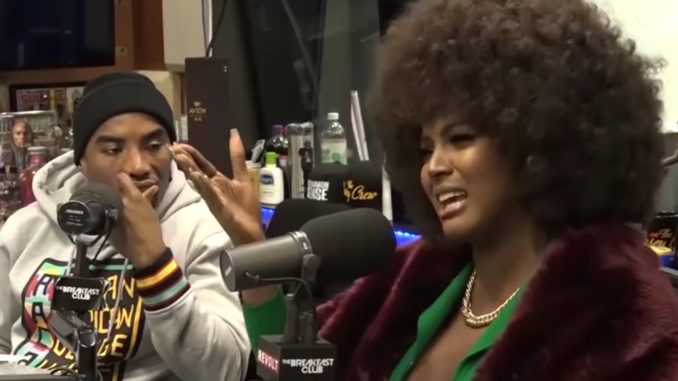 Charlamagne is still reeling from the backlash he endured after his interview with Love & Hip Hop: Miami's underdog Amara La Negra. The Afro-Latina joined The Breakfast Club morning show to discuss colorism in the Latin community. Instead of "seeking understanding", Charlamagne made offensive remarks, questioning if the struggles of Afro-Latinos was all in Amara's head and said if Cardi B, an Afro-Latina, can be successful, so can Amara.
Watch the clips below:
Charlamagne's Instagram was lit with comments bashing the radio DJ for his ignorant comments about racism and colorism within the Latin community. Among those in his comments was Afro-Latino actor Laz Alonso, who said questioning how Cardi B made it if there's colorism against Afro-Latinos is like questioning how there's racism in America if Barack Obama became President:
Cardi B's sister Hennessey Carolina also joined in the conversation after Charlamagne questioned the validity of Amara's complaints, pointing to the success of Afro-Latina Cardi B as an example.
Swipe image to read comments:
The Breakfast Club hosts response to the backlash since the interview:
Watch the full interview below: