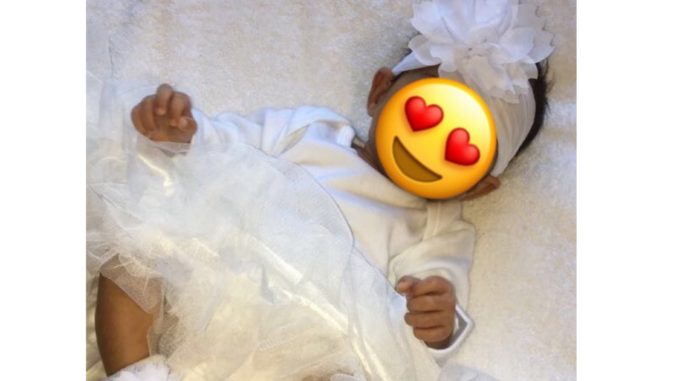 The 15 year old London girl who allegedly got pregnant by rapper The Game has been exposed as a liar.
A few months ago, the alleged mother told Blogger Fameolous that she and The Game met at a nightclub that required guests to be 18+ years old to enter. The 15 year old claimed she was able to enter the club while under 18 and without the use of a fake I.D. She then told Fameolous that she recently gave birth to a baby girl and began posting pictures of the baby.
The 15 year old even posted photoshopped images of The Game's friend Avante Rose and The Game's manager Cash "Wack 100" Jones messaging her on Instagram:
The Game denied the story completely, but due to the fact that this wasn't the first time he's been linked to women significantly younger than him, this rumor grew legs and took off. Shortly thereafter, The Game took a "break" from social media. The 15 year old, who goes by "Dime Doll" on social media, said "the truth would come out in all good time".
Well the truth just came and hit her like a ton of bricks.
Fameolous discovered the baby girl Dime Doll posted as her daughter actually belongs to Donna Brown-Walsh. Donna posted pictures of all three of her children, including Sade aka "Dime Doll".
That's right. The baby girl Dime Doll claimed as her daughter is actually her sister.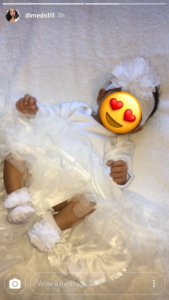 Donna's family appears to be from Cape Town, South Africa, as many of the mother's relatives are from there. Dime Doll's mother and relatives also comment under the mother's pictures in both English and Afrikaans, a language spoken in South Africa.
Donna also revealed her newborn daughter's name is Kyra, which Dime Doll got tattooed on her wrist, and refers to Dime and Kyra as her "two princesses".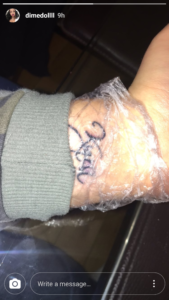 Relatives of Donna commented, saying Dime will make a great "big sister" after Donna posted a picture of the aspiring teen mom with red hair: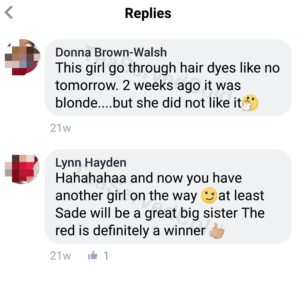 Here's a full body shot of Dime Doll. If Game was gonna go underage, I doubt he'd go there.