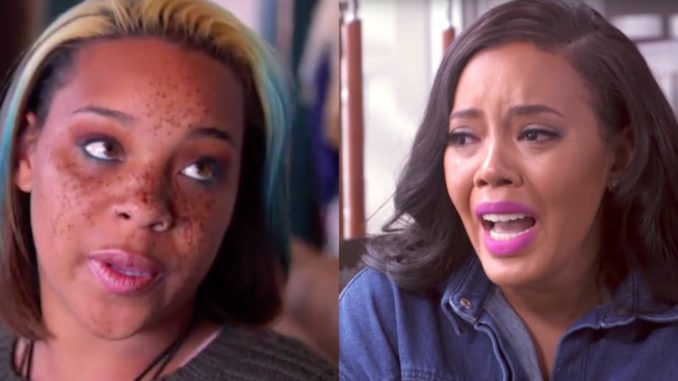 Briana Latrise says Angela Simmons tried to "stop her money", by telling producers she couldn't attend events with the cast during filming of Growing Up Hip Hop.
Because Briana and Angela had one negative run-in, Angela refused to film any more scenes with Briana. Being an executive producer of the series, Angela decided which events she would and wouldn't show up to to film with the cast. Whenever she didn't show, producers would call Briana to stand-in for Angela to keep the ratings high, as they're both fan favorites on the show.
Briana doesn't mind her beef with Angela though, as she says Angela's only storyline is their beef, leading to Briana appearing on more episodes.  Angela refuses to talk about her failing relationship with her fiancé, Sutton Tennyson or her estranged relationship with her sister, or any part of her real life, so Briana is all she has. Briana also joked on Angela's fake cry during the scene with her sisters Darrian and Vanessa.
Briana also noted that she wasn't even supposed to be casted on GUHH, but instead on a spin-off with other celebrity spawns who she actually gets along with.
Briana also says GUHH needs to be recast. Outside of Angela refusing to show parts of her real life on her reality show, Kristinia's storyline is outdated, says Briana, as Kristinia has dragged the mystery about her alleged sister out for 3 seasons now.
Briana also admitted she's usually under the influence while she's filming.
Continued on next page.