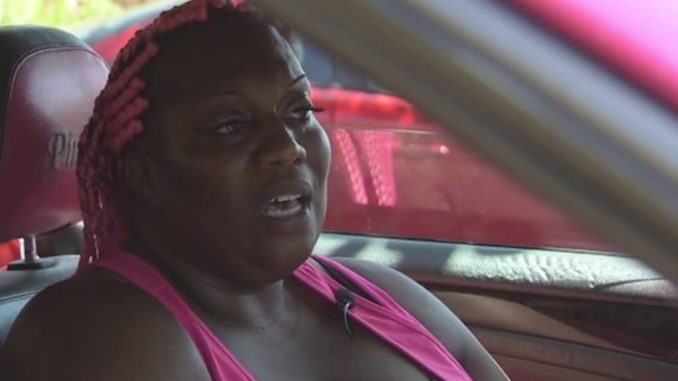 "I think that companies need to look at the salaries. Are we paying employees enough to survive?" – Unique Parsha, Facebook Employee.
A Facebook employee living in the largest techie town in the country says her salary at Facebook has left her homeless. A Facebook tech employee for only a few months, Unique Parsha lives in Silicon Valley in San Franciso, CA, the home to some of the world's largest technology companies such as Google, Apple, HP, Cisco and Intel.
"Gentrification brought on by the tech boom has drastically driven up housing prices", says a Business Insider report. "In Menlo Park, for example, home to Facebook headquarters, the median rent for a one-bedroom apartment is $2,300 a month." The median price for one bedroom apartments less than 700 square feet in Silicon Valley is around $2,000 a month, a price much too step for Parsha. Despite working for Facebook and running a nonprofit organization, She's living out of her car.
Via Fox 26 Houston:

NEWARK, Calif. (KTVU) –  […] Parsha's nickname is "Pinky"- she has pink hair, a pink car, and even a pink dog. But she says, things aren't always as rosy as they appear.

Parsha says, "I tell people all the time, stop looking at what somebody got and what you see on the outside".

On the outside, Parsha is a model Facebook worker, who runs a non-profit in her spare time. But she's been living out of her car since April.

"Everything I do here, this is my life. This car means everything to me because it's all I have basically".

Except she also has student loans and medical bills. Even with her salary, an apartment can run more than $2.000 per month in Silicon Valley- and that's out of reach.

"I'm very embarrassed because I don't want to be looked down upon or talked about".

Parsha says until now, she hasn't told her co-workers that she's homeless. It's a matter of pride.

"They would be shocked that I'm going through that because they would be like 'I see you smiling at work, you appear to be happy. You look normal, you look clean".

Parsha decided that now is the time to start talking about her situation, in the hopes of opening a real dialogue about the high cost of living in the Silicon Valley.

"I think that companies need to look at the salaries. Are we paying employees enough to survive?"

Tonight, Parsha broke down, renting a hotel room so she can get a real night's sleep.

She says she's trying to stay positive and that a home is just around the corner- and the security that comes with it.

Parshay has only worked at Facebook for two months, but says she is already looking into getting a second job to help make ends meet.
Unfortunately, Parsha's story was met with criticism and insults, with many questioning how she can afford her car or to even do her hair and still be homeless.
Check the comments under the post:

The ignorance and lack of compassion for those suffering homelessness is sickening.
Photo credit: Fox News.