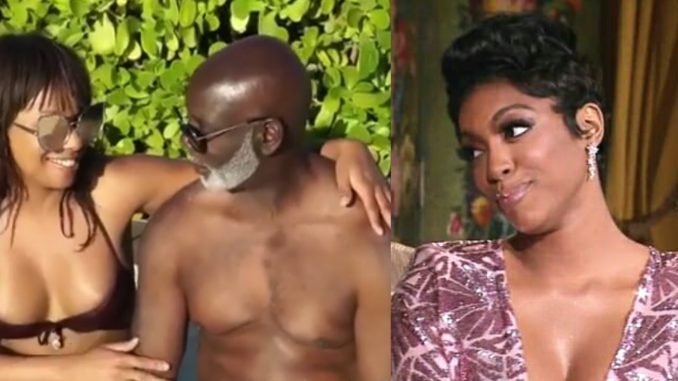 Remember when Porsha Williams said Peter Thomas was sleeping with his employees behind his then-wife Cynthia's back?
She may have been right.
According to reports, The Real Housewives of Atlanta star Peter Thomas has been dating Toni, a mother of two and reportedly the General Manager of his sports bar, Sports One in Charlotte, NC.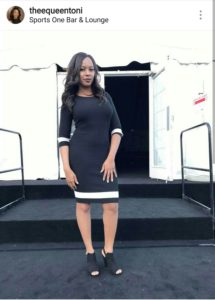 The two have taken trips together to Anguilla (where Peter and Cynthia held their 2 year vow renewal ceremony with the RHOA cast) and Miami.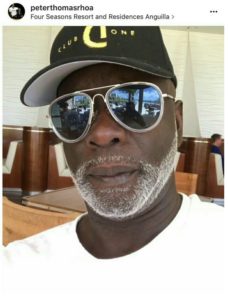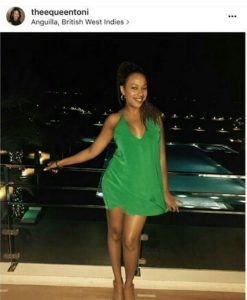 Despite Peter playing coy with his new lady love, Toni has reportedly posted Peter all over her snapchat: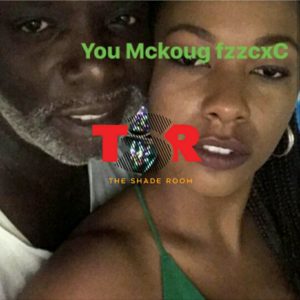 The two were also caught getting touchy-feely on their Miami trip, in a clip posted to Instagram by Videographer Rashida Harrison: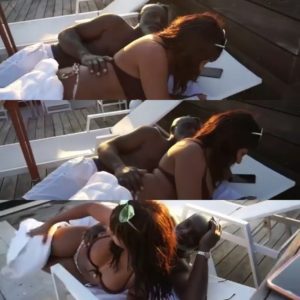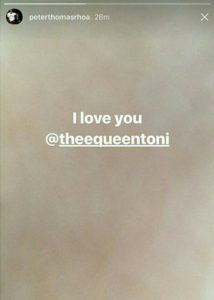 Now let's look at the timeline to see if Toni was creeping with Peter while he still was married.
Continued on next page.