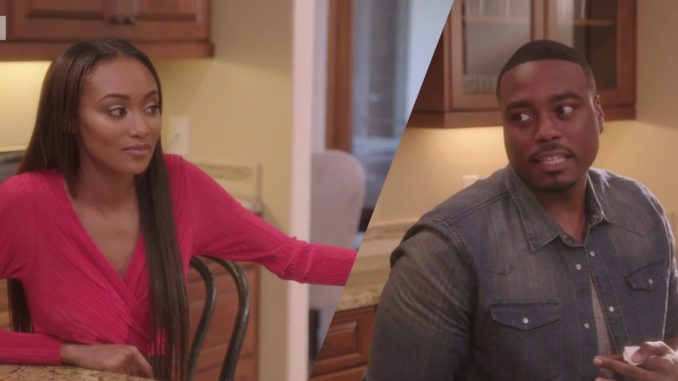 In a sneak peek of next week's episode of Basketball Wives, Tami Roman's daughter Lyric Anderson discusses Tami's fertility issues with Tami's boyfriend Reggie Youngblood.
When Reggie shoots down Lyric's idea to practice parenting by babysitting, Lyric admits that Reggie's attitude is why she never cared to get to know him.
Reggie responded, saying he never got to know Lyric because she's too sensitive and standoffish.
Lyric responded, saying "any grown man that tries to get with" her mother would've made a better effort to get to know her kids.
Tami and Reggie are 4 years into their relationship. He's just now trying to get to know the kids?!
Watch their exchange on the next page.