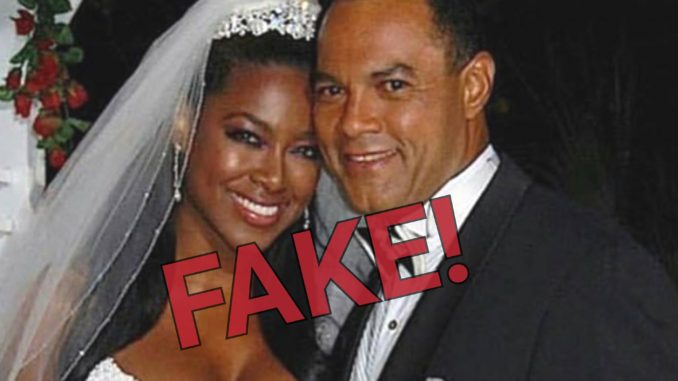 According to the St. Lucia resort where Kenya Moore's secret wedding took place, Kenya did NOT get married.
Kenya exclusively told People magazine that she was married and excited to begin her life as a wife, but the hotel says otherwise.
Via StraightFromTheA.com:
The wedding rumor began circulating that Kenya married a man at Anse Chastanet resort in St. Lucia over the weekend after blogger Tamara Tattles "leaked" a few blurry photos online

Well RadarOnline reached out to the resort and received confirmation that Kenya was there, but there was no wedding: "A wedding did not take place at Anse Chastanet," a representative for the hotel told Radar. "Her friends stayed here, and Kenya Moore spent quite a bit of time at the resort and at the beach." The outlet also reports that Kenya was there for "work," stating:

A separate source close to production told Radar that Moore was actually just on a work trip.
And by "work", Kenya could be shooting scenes for her pilot series Life Twirls On…
What do you think?