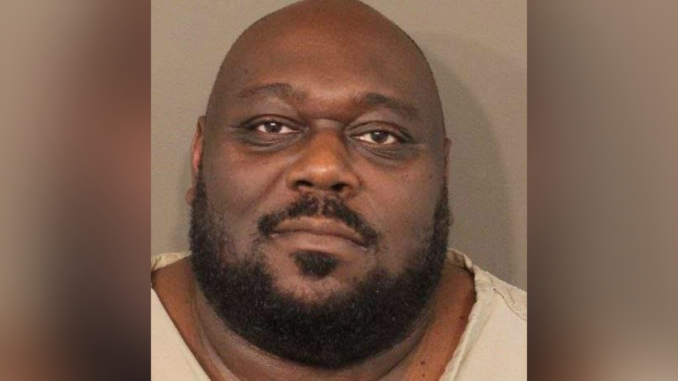 While on his standup comedy tour, 48 year old actor and comedian Faizon Love was arrested at an airport after slamming a valet who spit at him.
According to Love, he was passing through the John Glenn Columbus International Airport during a tour stop and was hit with a $1,000 overnight parking fee at the airport. While discussing the overpriced fee, Love, whose real name is Langston Faizon Santisima, and the valet employee got into an argument where the valet threatened to get physical with the actor. Love says the valet then cleared his throat and spat at the actor, but missed. Love then grabbed the 24 year old valet by his throat and slammed him to the ground, then slammed him again before other airport employees separated the two.
Watch below:
Watch the aftermath of the fight:
Love was charged with a misdemeanor assault and released on a $2,000 bail after pleading not guilty at the Franklin County Municipal Court. According to TMZ, news of the fight has increased Love's ticket sales:
Management at the club says they sold nearly 100 tickets on Wednesday alone … the day after the comedian's arrest. By comparison, they only sold 24 tickets the day before. The spike puts his 2 scheduled shows on March 15 at just over 80% capacity. Also, management says no one's asked for a refund yet.

As they say, no such thing as bad publicity. Although Faizon's lawyer might beg to differ.
Love explained his side of the story, saying he could have punched and stomped the 24 year old punk, but he opted not to, adding that kids today need to learn some respect.
Watch below: