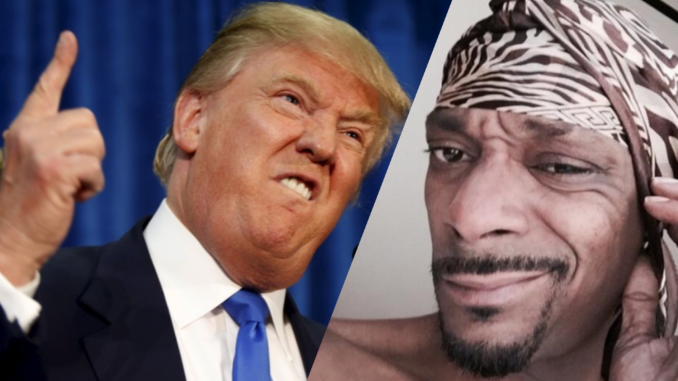 The President of the free world is beefing with rapper Snoop Dogg after Snoop mocked him in a politically charged video for the song "Lavendar".
In the video, Snoop depicts Americans as clowns while simulating police shooting unarmed citizens and Donald Trump being caught in the hood smoking weed.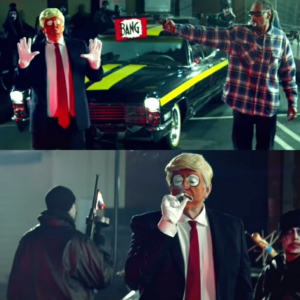 In the video, a man dressed as the clown version of Donald Trump is shot by Snoop Dogg using a toy flag gun.
The video is meant to be an artistic parody of a this country, but Donald Trump didn't take it too lightly. He took to Twitter, calling Snoop a rapper with a failing career, and says Snoop wouldn't have pulled this on Obama.
Sensitive much?
Watch the video below: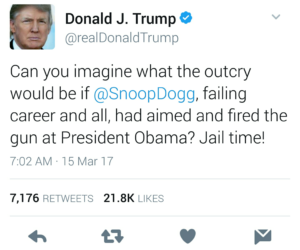 Journalist Ken Klippenstein called out Trump's hypocrisy on Twitter, as Trump once bragged he could shoot someone and still not lose votes during his presidential campaign: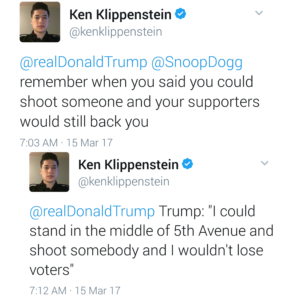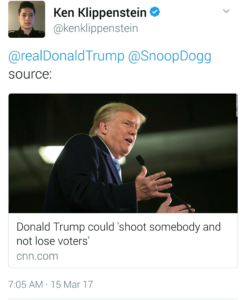 When your old quotes come back to haunt you.
Snoop has been very open with his disdain for Donald Trump. He has yet to respond to Trump's tweet.
Snoop's on west coast time.