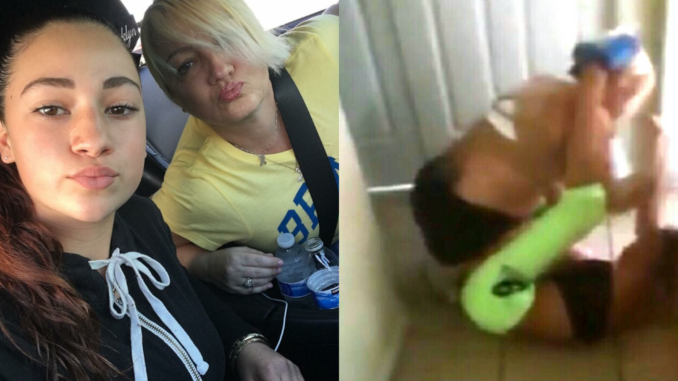 I've tried to avoid posting about her…
13 year old Dr. Phil star has made headlines again. This time for fighting her own mother.
In a series of videos, Danielle Bregoli and her mother Barbara Ann Bregoli are seen exchanging licks around the house, ending with Barbara Ann pinning Danielle to the ground by her hair. Throughout the video, Barbara Ann yells expletives at Danielle, including calling her a "bitch".
With a mother like Barbara, would you expect Danielle to turn out any other way?
Watch below: