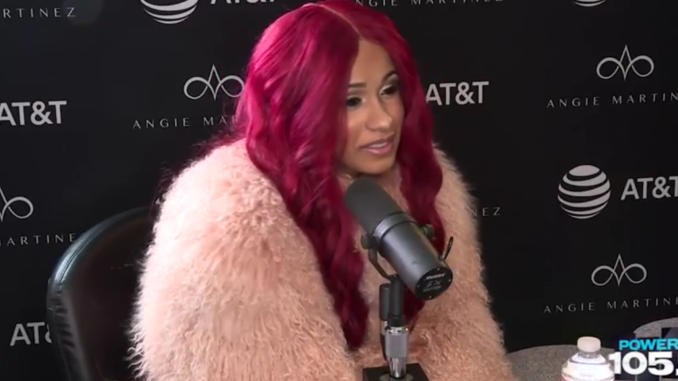 Cardi B recently opened up for Remy Ma and Lil Kim at the Hip Hop & Soul concert in Reading, PA. That same day, Remy Ma dropped a diss track against Nicki Minaj. Being co-stars with Remy and looking up to Kim, Cardi B discusses what she would do if another rap chick came for her.
She also discussed how she and Offset met, her new single Lick that he's featured on, and if the two are an item.
While discussing her new opportunities post-fame, such as scoring a cameo in Being Mary Jane and a feature in Vogue during New York Fashion Week, Cardi B says she second guesses herself and often wonders if she should change her personality now that she's going commercial.
She talks about her insecurites and the rumor of her landing a multimillion dollar record deal with Atlantic Records.
Watch her interview with Angie Martinez below: