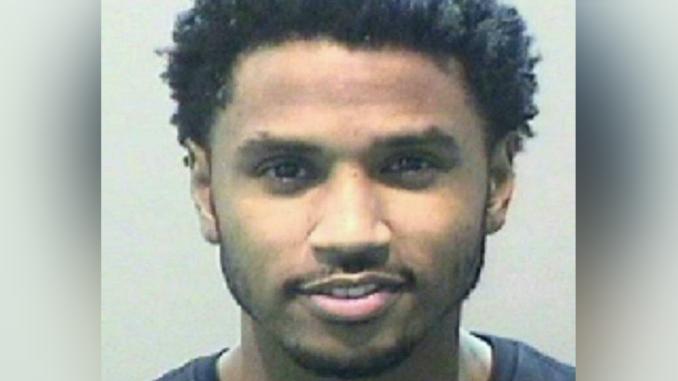 "If a nigga cut me off, I'm going the fuck crazy" – Trey Songz
Earlier this week, Trey Songz went ballistic onstage when a security officer cut Trey's mic off during his live set. Wednesday night, Trey performed for hundreds of fans at Detroit's Joe Louis Arena. After Chris Brown and rapper Lil Yachty performed at the concert, Trey was told he would have to end his concert and leave the stage by 11:30pm, or else his mic would be cut off.
The 32 year old R&B singer addressed the crowd, saying that if his mic was cut off, he was going to cut up! He then taunted security by chanting "cut me off, gone do it!" Watch below:
The security officer made good on his threat by cutting off the lights during Trey's set and Trey's mic. Trey responded by tearing up the stage, smashing props and audio equipment in front of hundreds of fans. Watch it all unfold below on footage captured by fans:
A police officer tried to subdue Trey, but was accidentally struck by the debris of destroyed equipment. Trey, whose real name is Tremaine Neverson, was arrested for malicious destruction of property and resisting arrest. Once taken to a Wayne County Jail, prosecutors decided to charge Trigga Trey with assaulting a police officer causing injury and aggravated assault.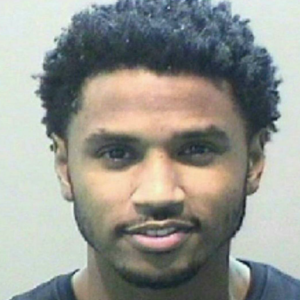 During his arraignment Thursday morning, Trey refused to respond to questions, and remained silent. A not guilty plea was entered on his behalf and his bail was set at $25,000, reports TMZ.
After being released, Trey took pictures with fans who waited outside of the jail for him:
His next court date is scheduled for January 5, 2017.