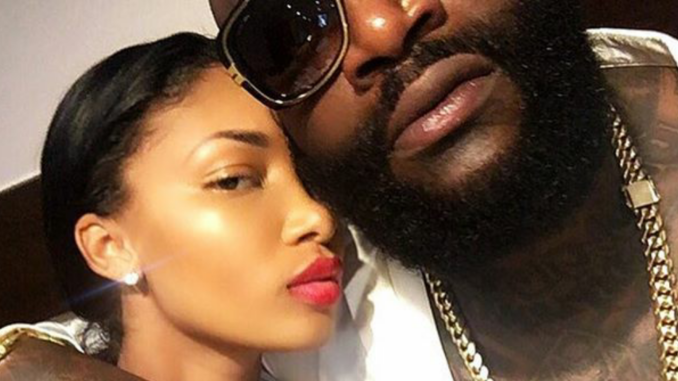 Looks like Stevie J never got over those pictures….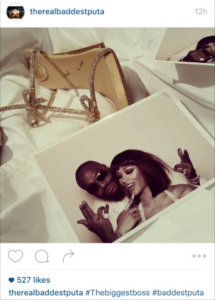 Earlier this year, Stevie J ended his friendship and his marriage relationship over what he felt were inappropriate pictures. Back in January, rapper Rick Ross celebrated his 40th birthday at a private mansion party in Atlanta. Stevie's wife/reality TV costar girlfriend Joseline Hernandez posted pictures of her snuggled up with the birthday boy. Despite the numerous infidelities, physical abuse, over $60,000 of property ruined, the final straw for Stevie J were pictures of Rick Ross holding Joseline. In an interview, Stevie says Rick Ross disappointed him more than Joseline, because as a friend, Stevie once protected Rick Ross's then-fiancé Lira Galore while she visited L.A. Stevie expected Ross to have the same respect for him when it came to Joseline, but as Stevie said, you "gotta let a hoe be a hoe".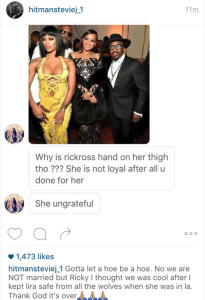 Welp, Stevie has moved on and with one of Rick Ross's exes! See who on the NEXT PAGE.