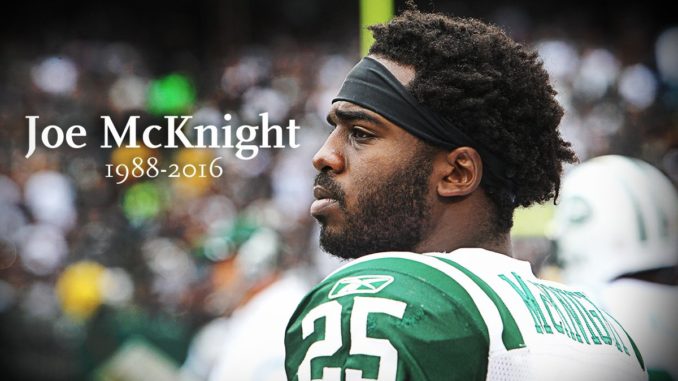 28 year old former New York Jets and Kansas City Chiefs Running Back Joe McKnight was shot and killed in the New Orleans suburb of Terrytown during a road rage incident. As McKnight tried to apologize to the other driver, he was pulled out of his car and shot multiple times, even while laying on the ground.
It happened Thursday afternoon on December 1, 2016 around 3PM at the busy intersection of Behrman Highway and Holmes Boulevard. Witnesses say a man driving an Infiniti sedan pulled up to McKnight's Audi. The two got into a verbal altercation where witnesses say McKnight was repeatedly apologizing to the other driver. The driver then pulled out a gun and shot McKnight multiple times.
After shooting McKnight inside his car, the driver pulled McKnight's body out of the Audi and onto the ground. The driver yelled "I told you don't you fuck with me!" and shot McKnight again as he lay dying in the street. Witnesses say the driver waited at the scene for police to arrive.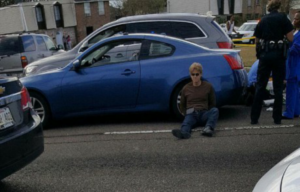 The driver turned in his gun to police and was taken into custody. The driver has been identified as 54 year old Ronald Gasser. Police did not find a weapon on McKnight's body nor near McKnight's vehicle.
After being taken into custody and questioned by police, Gasser who police named as McKnight's killer, was released from police custody with no charges less than 24 hours after the murder. Police have not released a statement on why Gasser was released or not formally charged.
Video has surfaced of paramedics trying to aid McKnight at the scene of the shooting. WARNING: the footage is very graphic:
Jefferson Parish Sheriff's Office Spokesman Col. John Fortunato asks that anyone with additional information on McKnight's death to contact department homicide detectives at 504-364-5393.
Ronald Gasser's family has since spoken out about his involvement in McKnight's death. See what they have to say on the NEXT PAGE.