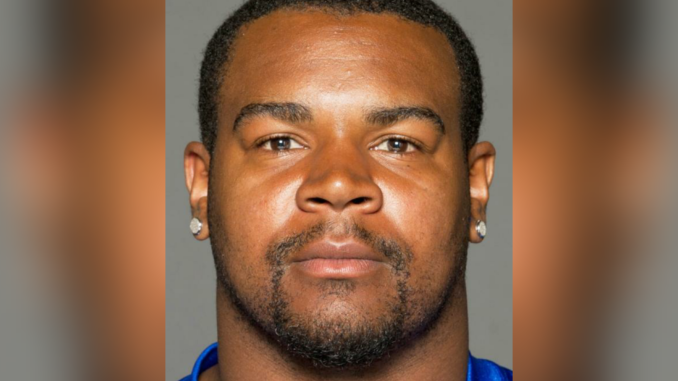 28 year old former Buffalo Bills Defensive End Robert Eddins was found shot and killed inside his Detroit home, along with another man's body. The two men were found by Eddins' father. Though one of the rooms in Eddins' home was ransacked, police say there are no signs of forced entry, leading them to believe Eddins knew his killer. The murder(s) also turned on the gas in Eddins' kitchen stove in an attempt to destroy evidence.
Via Huffington Post:
Police are investigating after two men, one of them a former Buffalo Bills football player, were found shot to death inside a home basement in Detroit on Tuesday evening.

The victims have been identified as Robert Eddins, 28, who played linebacker for the New York team in 2011, and Ricardo McFarlin, 32, according to The Detroit News.

"He played pro football. We are all proud of him," Eddins' mother, Bridgett Eddins, told Fox 2 News. "But it is what it is. [We] don't know what happened."

Detroit police said in a statement that both victims had been shot multiple times and that the property appeared to have been ransacked.

The authorities also said they found a gas stove turned on, suggesting that someone had attempted to ignite the home and cover up the crime, Fox 2 News reported.

Eddins' family said they last spoke with him around 6 p.m. Monday. His father discovered the bodies about 24 hours later.