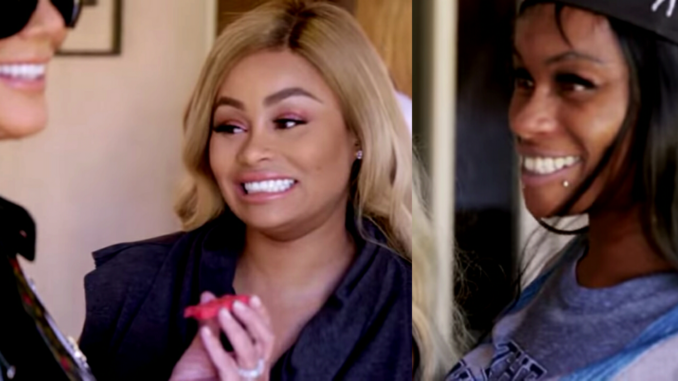 In a special episode of Rob & Chyna, the mothers of Blac Chyna and Rob Kardashian finally meet at Chyna's baby shower.
Over the past year, the Tokyo Toni, whose real name is Shalana Hunter, has instigated beefs with the Kardashian/Jenner clan via social media, claiming Kris wasn't invited to Rob and Chyna's wedding and saying she wanted nothing to do with the first family of reality TV. The two matriarchs have since simmered down, both being present for the birth of their granddaughter, Dream Renée Kardashian, but not without their first awkward run-in. Fortunately for us, it was all captured on camera. Take a look at the sneak peek of Kris and Tokyo Toni meeting at Chyna's baby shower:
Talk show host Wendy Williams caught a verbal lashing after predicting the premiere of a birthing special when Wendy told viewers Chyna was only after a check, Chyna wasn't physically attracted to Rob, and that both Chyna and her mother were leaching off the Kardashian fame. Take a look below:
Chyna clapped back, saying she prefers Rob over Wendy's husband Kevin Hunter, who Chyna says takes a fist upside Wendy's head:
The special delivery of Rob & Chyna Baby Special arrives Sunday December 18th at 8pm/7c.