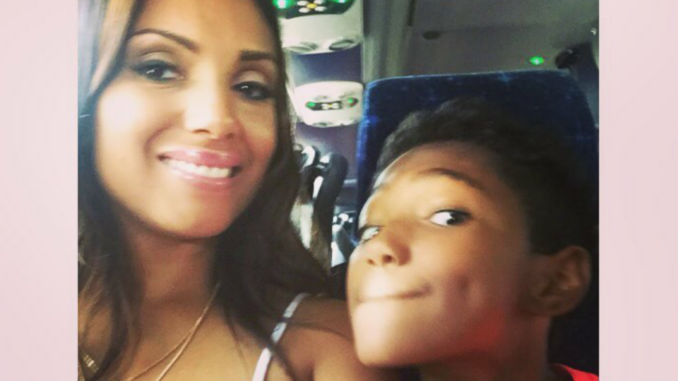 If you're keeping up with the 7th season of Love & Hip Hop NY, you know that not much has changed between Mendeecees Harris's babymama Samantha Wallace and her relationship with the Harris family. The main issue being Samantha no longer allowing her son Mendeecees Jr, also called Little Mendeecees, to see his siblings by Yandy Smith-Harris or visit his father as he serves an 8 year sentence in prison.
Samantha claims she wants to protect her son from the image of his father incarcerated, as it's detrimental to Little Mendeecees's well-being. She's since gotten backlash from LHHNY fans and took to Instagram to once again defend herself: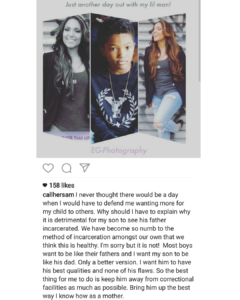 Since then, both Mendeecees's mother Judy Harris and his sister Nefetari Harris have spoken out, blasting Samantha as a hypocrite with a criminal history and a crackhead for a mother!
Judy says the crimes Mendeecees are currently imprisoned for are crimes he committed while he was still with Samantha and used that money to provide for Samantha and their son. Samantha was fine with the criminal lifestyle, even committing bank fraud, as long as Samantha continued to profit from it. Now that Samantha can no longer use Mendeecees for money, she's cut off the Harris family from seeing Little Mendeecees: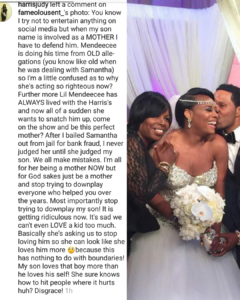 Mendeecees sister, Nefetari went even further, saying Samantha attempted to extort Yandy for money, demanding $450 a week in exchange for visitations with Little Mendeecees. Yandy also gave Samantha $4,500 for a new car and even allowed Samantha's "crackhead" mother Kim to stay in Yandy's home. Read below:
On the next episode of LHHNY, Yandy sits down with Samantha's mom Kim after finding out that Little Mendeecees was living with Kim, not his mother Samantha: