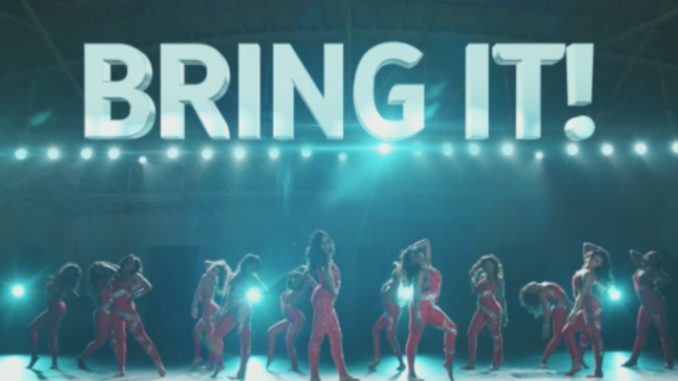 26 year old Dance Coach John Conner III, who starred on Lifetime's Bring It! dance competition reality show, has been arrested for having sex with a 16 year old boy and exposing the child to HIV. According to Conner, this is all a ploy to take over his dance team…. Sure, Conner.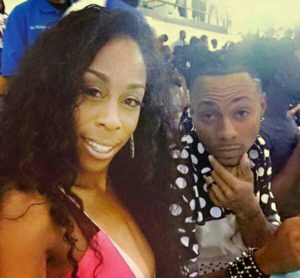 Conner is the coach of the Infamous Dolls and previously coached the Dynamic Diamond Dollz dancing team. Last month he revealed to his 11,000+ Facebook followers that he was HIV positive, after an incident he says happened over a year ago recently resurfaced. We now know what that incident is: he exposed a minor to HIV.
Via WREG:
Last year, John Conner III and the male victim met on a social website and arranged to meet up, according to the affidavit.

They had unprotected sex, but Conner did not tell the victim he has HIV, according to the affidavit.

The two had unprotected sex several times and also sent each other texts that included nude photos and discussion of sexual activity, according to the affidavit.

The victim was 16 when it happened, and Conner was 26, police said.

The two knew each other, according to the affidavit.

Conner was arrested Friday and charged with criminal exposure to HIV, soliciting sexual exploitation of a minor and statutory rape by an authority figure.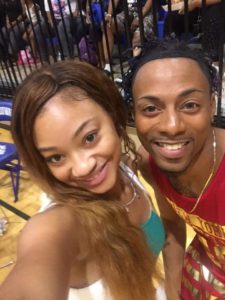 Conner has since responded to the news of being charged with exposing a minor to HIV, via Facebook:
"For those who [know] me no my truth and for those who don't know me are subject to believe what you [hear] or read. Well I am asking those that no me to make those who don't aware of the type of person I am and the character I have."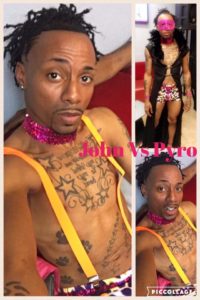 "Yes I have been accused of something that is so not true and yes I turned myself in as soon as I heard I was being looked for. Notice I said I turned myself in. I have nothing to run from or hold my head down for. I am a child of God first and I'm human second. But at all times I love me and my freedom too much to have done what I have been accused of. Does it hurt, yes, does it touch me of course, but will it get me down."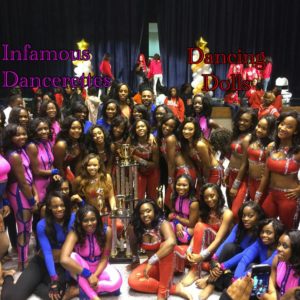 "NO WAY. This is just another test I have to go through and another one that I will past. I just ask that when you see the posts, the comments from fake pages, the news, or even your next door neighbor and they say things about me.

Ask yourself do I know him and them ME and if you don't ask someone that does and remember just cause people know my face from TV don't mean they [know] ME."

Back in August, Conner not only revealed to his social media followers that he had HIV, he also revealed he tried to commit suicide and had gotten admitted into a mental institution earlier that week:
"ATTN I HAVE ALOT TO SAY!

I know a lot of people wondered why I haven't been on Facebook. Not every day do people get second chances. I'm not perfect nor have I ever presented myself to be. All I ever wanted was to fit in and make something of myself. I can't believe I'm doing this, but I'm doing it for me; not for likes, sympathy, etc. 3 days ago I attempted suicide by taking over 2 bottles of pills because of a situation that happened over a year in a half ago that was recently brought up, but wasn't told correctly."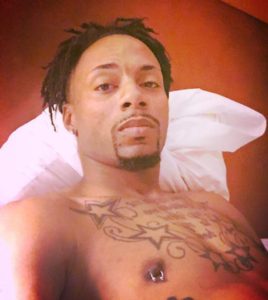 "When the ambulance arrived I was out of it. I had a long conversation with God apologizing and begging for forgiveness of the decision on taking my own life. I remember them telling me that they had my assistant meeting my mom to tell her that I was dead. I wasn't moving and unresponsive. They had me on suicide watch and had to give me a lot of fluids to get me back and my kidneys where completely dry.

God takes us through things for a reason and test our faith to see who's really a true believer. I was discharged from the hospital and sent to a mental institute and placed on suicide watch along with taking medication for depression."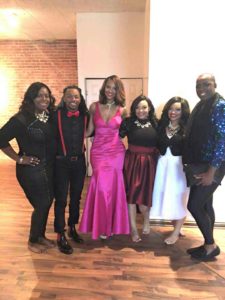 "See I'm no longer hiding and being afraid to be who I am. This doesn't stop my ability to teach dance and help others. God blessed me to be a good person despite my attitude sometimes. I know things about others that I don't bother to broadcast because I'm not a cold hearted individual. I'm a firm believer that people root for you in public, but secretly pray for your down fall. When I say I genuinely care for people I mean just that.

God knows this has been a trying year for me, but since I've been here and talking to counselors, it's giving me time to think and really pray. God told me son everything will be gone despite how people try to hurt me I'm still standing."

"Never in a million years would I ever feel people (that are close to me) would do anything to destroy me. For some that have known me forever to not know the difference in something that's not all the way true is crazy; all to try and TAKE OVER MY DANCE TEAM…….didn't know it was really that serious. I've learned to accept things for what they are and for the ones that talk about me as if their lives are perfect or they don't have anything going on, I thank you! I don't need validation for something like this at all, but I'm tired of "friends" trying to hurt me. I just found out I suffer from depression of not being able to cope the fact that I was giving HIV.

YES I SAID IM HIV+, but I thank God for protecting me and KEEPING ME UNDETECTABLE!!!! This is a hard pill to swallow, but at the end of the day it's something I have to deal with. I put all my trust, love, and faithfulness finally into someone I loved and look what happened. I could've believe I got to a point to end my own life, but I felt the world was against me. Hard to date because people date you for the wrong reasons and you later find out they become obsessed and delusional to do whatever it takes to have you and if they can't they will do whatever to destroy you."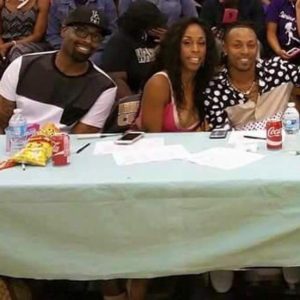 I believe in the power of prayer now more than ever. I love my life too much to take it. I genuinely wish everyone the best and may God continue to bless you. "Never throw [a] rock and hide your hand because you never know how it could affect the next person." As you see Coach John, Lil John, and Jay John isn't perfect at all; we all fall short. I thank God for all these test; this too shall pass!!!! P.S. Stay away from the extra sites if you know what I mean

LOVE JOHN!"

Pictures via Facebook.