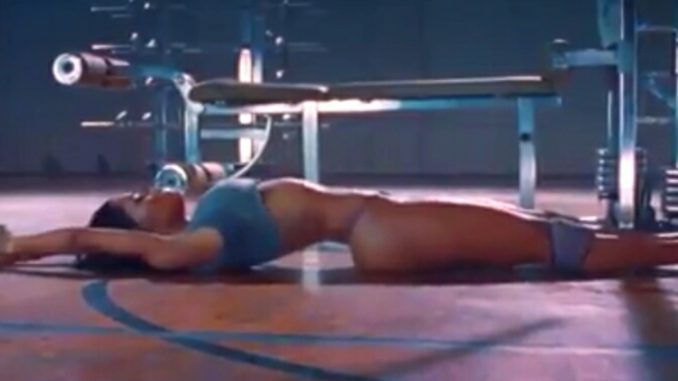 Teyana Taylor gave us all body envy after she appeared in a Flashdance inspired dance scene for Kanye West's new visual for the track, Fade. The visual also featured Teyana's fiancé, Cleveland Cavaliers player, Iman Shumpert and their adorable baby Junie. Watch the steamy video below:
After realizing we're gonna have to eat air sandwiches and ice cube soup for the next month to keep up with Teyana's banging bod, mainstream publications dubbed Teyana the "sexy mystery woman" and published articles claiming they "discovered" why she looks so "familiar" (side eye) .
NEWSFLASH! Teyana's been a star! From being signed by Pharrell Williams, choreographing Beyonce'e videos and starring in MTV's Sweet Sixteen all by the age of 16, then releasing music, going on tour with Chris Brown, dropping a baby (that she and her hubby delivered themselves), then going back on tour…
Teyana been popping! Catch up. Next thing you know, they'll "discover" Meagan Good as Hollywood's next "It Girl".