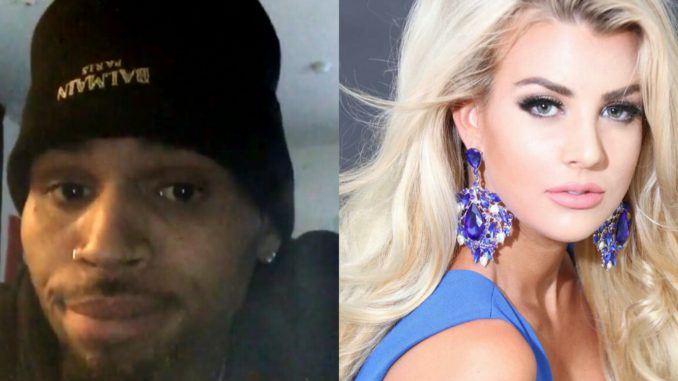 Around 3AM, police showed up outside of Chris Brown's Los Angeles home after a woman named Baylee Curran, who happens to be Miss California Regional 2016, called police claiming Chris Brown of threatening her with a gun.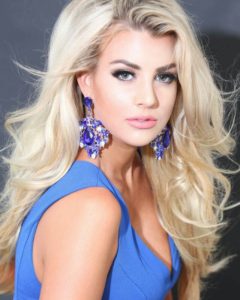 According to Baylee, she and a friend were partying with Chris and his crew at Chris's LA home. After spending time in Chris's hot tub, she noticed an older guy at Chris's home displaying jewelry to be sold. Baylee admired a diamond encrusted cross necklace and when she touched the necklace, both the man and Chris freaked out and told Baylee to leave. Baylee claims Chris pointed a gun at her and told her to "get the f*ck out".
Chris's team tried to Baylee sign a nondisclosure agreement in exchange for her shoes and cell phone before leaving. She refused to sign, snatched her cell phone, and fled with her friend. She then called the police saying Chris threatened her with a gun. Baylee claims she's hung out with Chris Brown before, along with Justin Bieber, and had a good time. This time, however, she thinks Chris was on drugs. Watch her speak with TMZ Live below:
Chris denied the allegations and when cops asked to search his home, Chris reportedly told them to get a warrant and slammed the door. Currently, the police are still outside of Chris Brown's home as of 3:38PM EST awaiting for a search warrant to search Chris's home. Police also have helicopters surveying Chris's home and Hostage Negotiations Mobile Incident Communications Command Center staged outside of Chris's home.
While police wait outside his home, Chris Brown posted videos from inside his home to his Instagram page amd spoke on his frustration with TMZ, law enforcement, and how mainstream media paints him as a villian. Watch below:
Chris Brown's friend and Love & Hip Hop Hollywood star Ray J was present at Chris's home and gave his side of the story. Ray is defending Chris. Watch below: