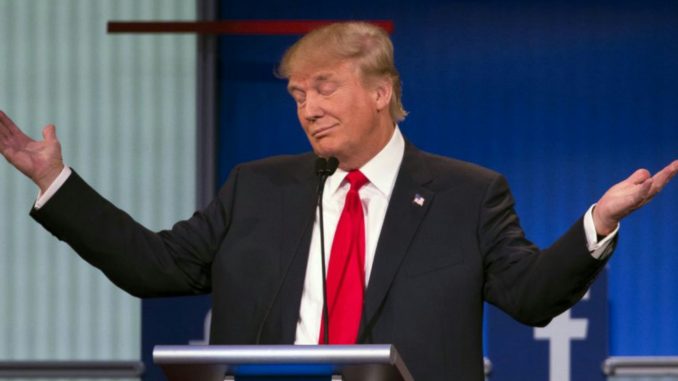 51 years after Jim Crow and White Republicans are still scaring Black voters away from the polls.
Last August, police deputies of Sparta, GA pulled up alongside random Black residents as they walked home and handed them subpoenas. The deputies also knocked on the doors of Black residents with summonses. The deputies demanded the 187 Black residents who were registered to vote appear in person at election board meetings and prove their residency or lose their right to vote. This rattled some residents because though Black citizens only make up a fifth of the city's population, they are 3.3 times more likely to be arrested than Sparta's non-Black citizens.
"The majority-white Hancock County Board of Elections and Registration was systematically questioning the registrations of more than 180 black Sparta citizens", says a The New York Times report.

"The board's aim, a lawsuit later claimed, was to give an edge to white candidates in Sparta's municipal elections — and that November, a white mayoral candidate won a narrow victory."
Marion Warren, an election's official noticed the attempts to purge Black votes and documented the difference in the outturn of Black voters after their subpoenas:
"A lot of those people that was challenged probably didn't vote, even though they weren't proven to be wrong," said Marion Warren.

"People just do not understand why a sheriff is coming to their house to bring them a subpoena, especially if they haven't committed any crime."
The board stripped 53 voters of the 187 summoned of their voting rights. This was only one part of the board's plan to wipe out the Black voter turnout. Before summoning Black citizens, the board also proposed to close 9 out of the 10 polling locations in the county. Voter advocacy groups claimed this was a move to disenfranchise Hancock county's rural Blacks from the polls as many of them didn't have the transportation means to travel far just to vote.
Only 27 of the voters relinquished of their voting rights appeared at the election board meeting after being summoned, and actually had their rights restored. As mentioned before, Marrion Warren, the Black election's official, noticed the attempts to purge the county's Black voters. He began recording the election board's meeting with a small hand-held camera. The footage captured provided evidence used by the NAACP, the Lawyers' Committee, and other voter advocacy groups to sue the elections board for voter discrimination.
Read more on NEXT PAGE