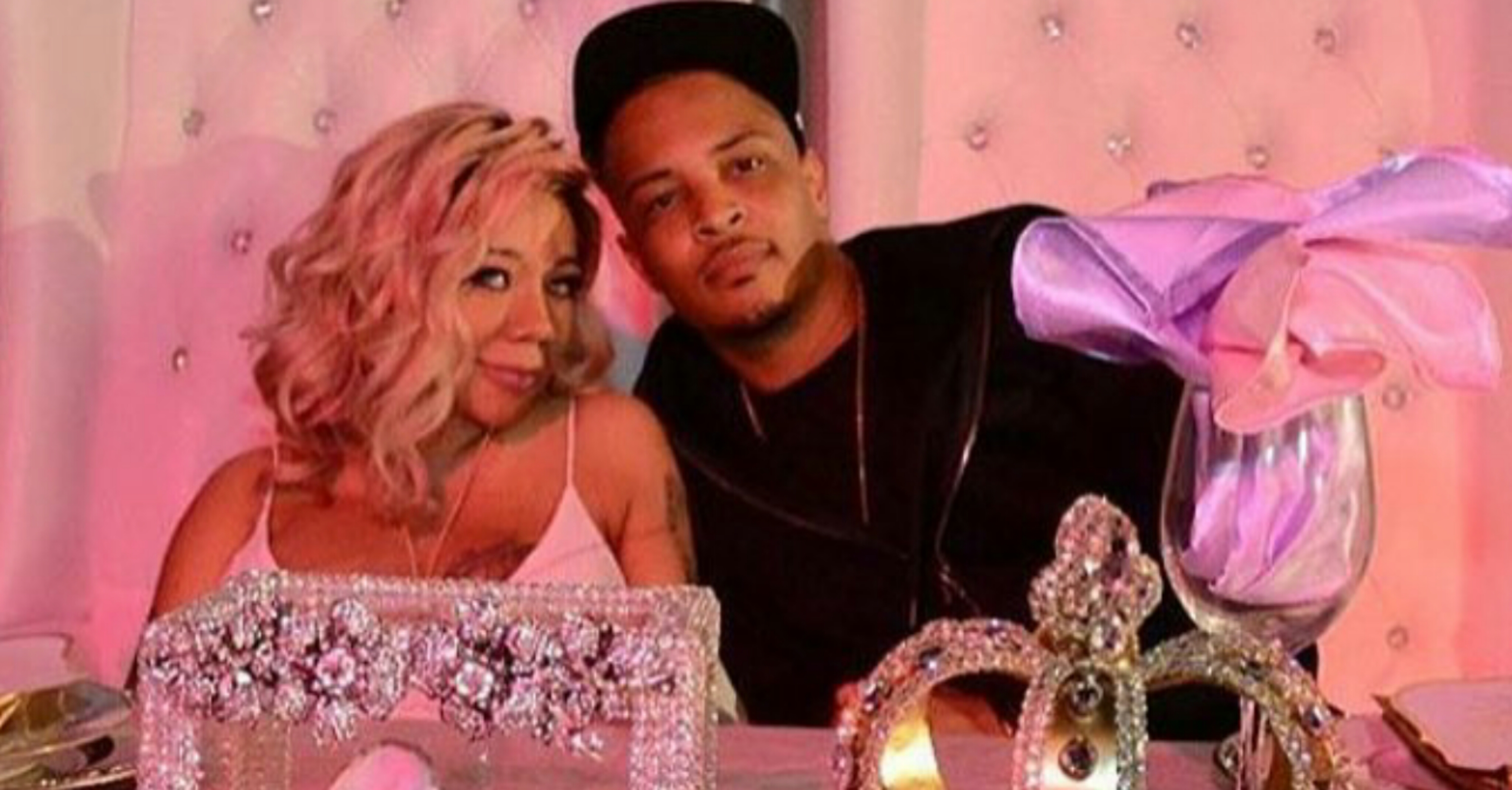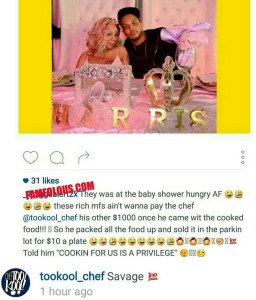 The Harris family got blasted today after a chef who catered T.I. and Tiny's baby shower claims he wasn't fully paid for his services.
According to the chef, who goes by Chef Kool, he agreed to cater the baby shower for $2,000, which took over the weekend at Atlanta's Harlem Nights Nightclub. He was paid $1,000 upfront last Thursday. He was supposed to receive the other $1,000 after arriving at the event on Sunday. Saturday, he was told another chef would also be catering the event to assist him with feeding the crowd of over 300 people.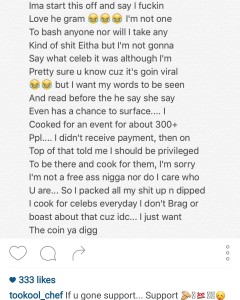 When asked if he and the other chef would be splitting the rest of the $1,000 owed to him, he was told "I don't know". His calls to get more information went unanswered, but he showed up to the event after cooking for over 8 hours. When he asked about the rest of his payment, he was told they were not going to be paying him the remainder owed and that he should feel "privileged" to cater to a celebrity event. After realizing he wasn't going to be paid the $1,000 owed, Chef Kool snatched all of his food off the tables and sold them outside the venue in the parking lot for $10 per plate.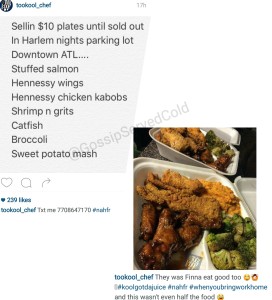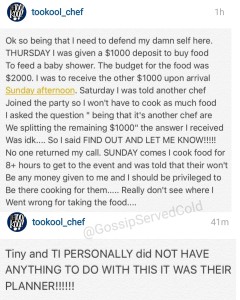 Tiny's niece, Tamara Whitaker, who hired the chef and planned the event, tells a different story. See NEXT PAGE