Tiny's niece Tamara Whitaker says she hired the chef off Instagram and upon arriving at the baby shower, she realized his food was "dry with no seasoning". She told Chef Kool they didn't like the food and would have another chef finish catering the event. She says Chef Kool came unprepared to cater such an upscale event and relied on her to find him a staff of stirrers and servers. Tamara says Chef Kool really owes the Harris family $1,000. She feels the $1,000 initially paid to him is owed back because they didn't get any quality food for the event: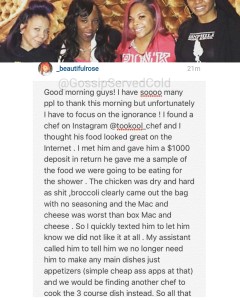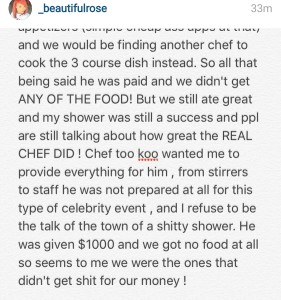 Tamara also posted screenshots of her exchange with Chef Kool via text message where she complained about the food and notified him she hired another chef to feed the crowd:
Tiny also jumped on Instagram to defend her niece Tamara. She says Tamara paid the $1,000 deposit to Chef Kool, who Tiny says was "unprofessional":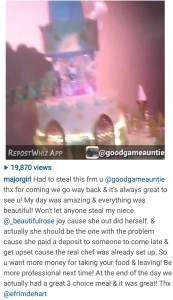 Chef Kool responded to Tiny: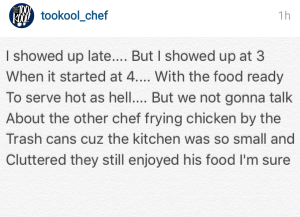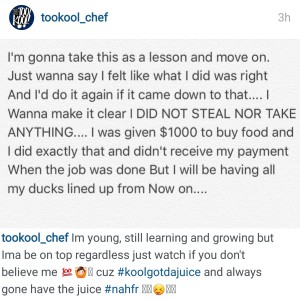 Despite that little hiccup, Tiny's baby shower turned out beautifully. To see pictures of the event, CLICK HERE.