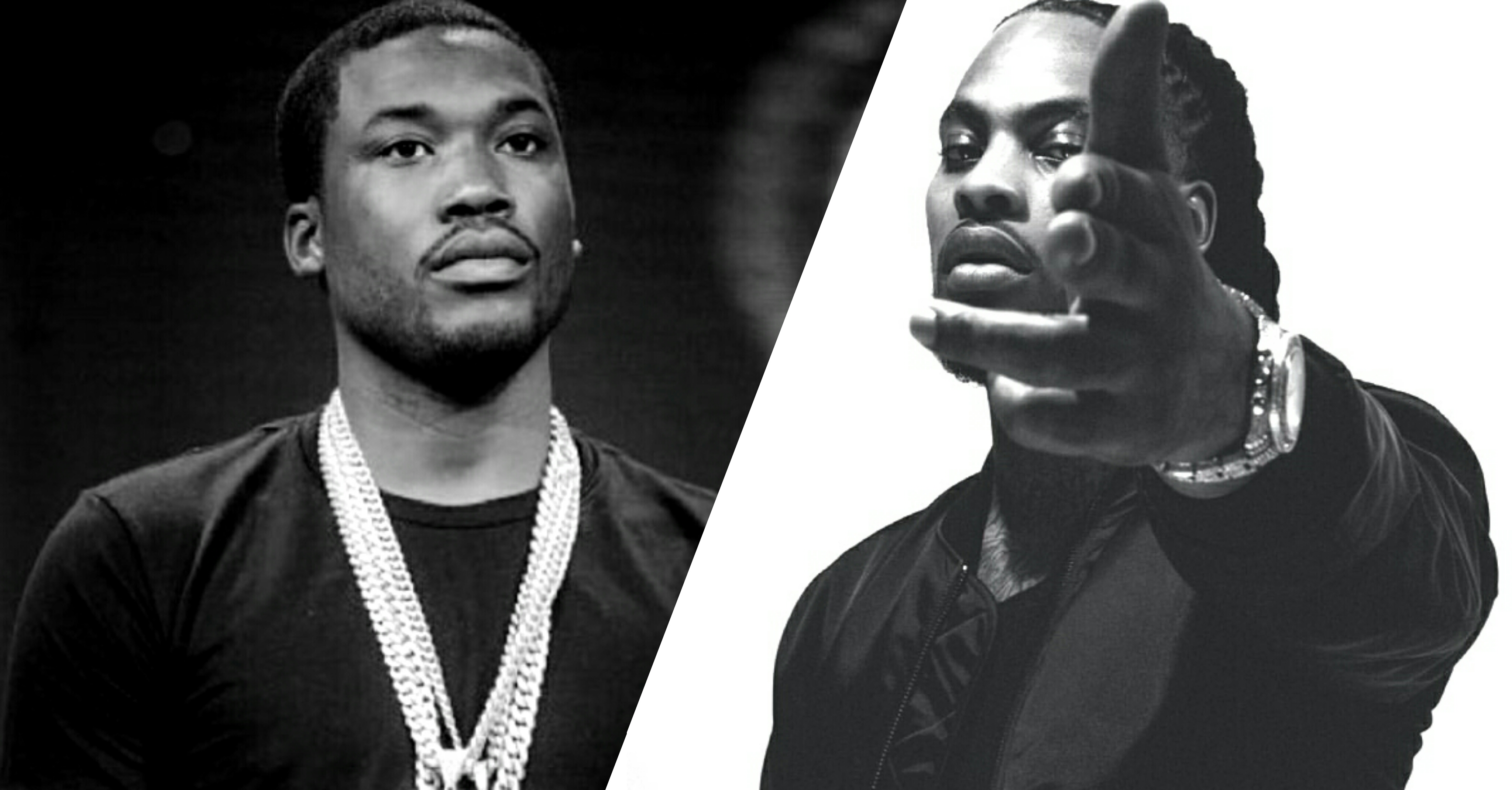 Philly rapper Meek Mill has been extra sensitive these days. Any rapper who mentions his name is forced into a week long twitter beef or Instagram fued. Last night, his fellow rapper, Waka Flocka wasn't having it.
NYC-born ATLien, Waka Flocka had to check Meek Mill after he threatened Waka's DJ and Turnup Godz group member, DJ Whookid. Whookid posted an animated video of Meek and his long time rival, Drake in a wrestling match, with Meek's boo Nicki Minaj watching from the sidelines. In the 15 second clip, Drake knocks down Meek twice and dances to his Hotline Being single:
Meek didn't find the video funny and jumped in Whookid's comments. He warned Whookid not to speak (or type) his name again… Or else!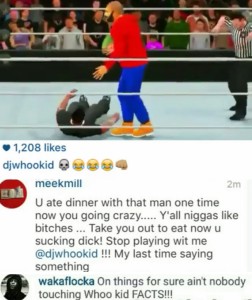 Before Whookid got a chance to respond, Waka jumped in the comments to let Meek know Whookid will not be touched…
See NEXT PAGE