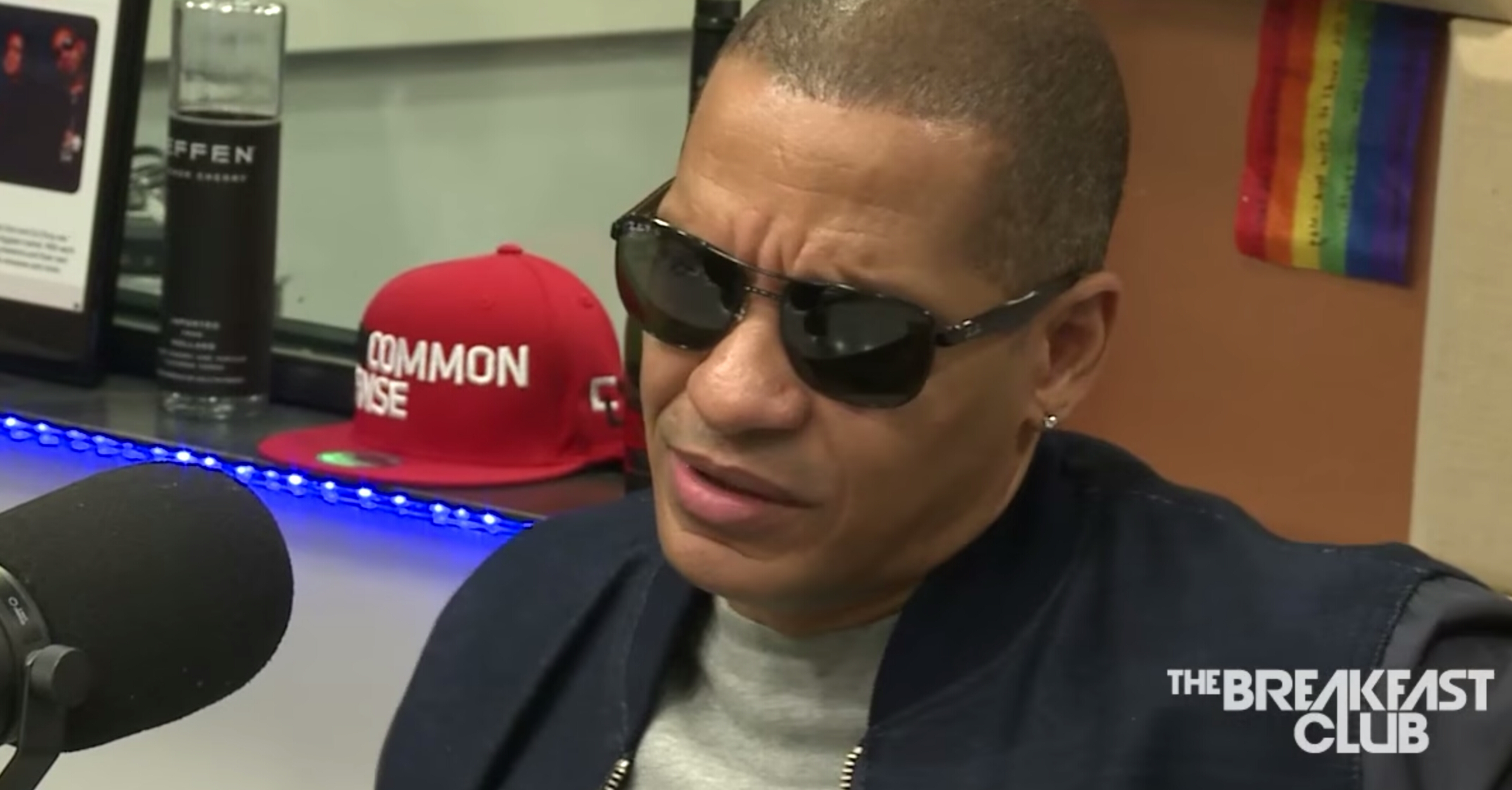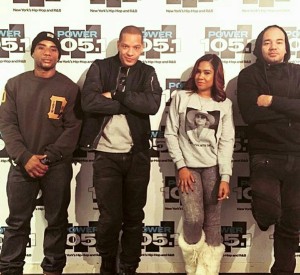 Love & Hip Hop star Peter Gunz dropped by The Breakfast Club morning show and spilled some tea on his relationships with Tara Wallace and Amina Pankey, whether his other babies' mothers are embarrassed by him being on the show, and why he still doesn't use condoms with Tara or Amina. He also revealed the name of his and Tara's unborn son: Gunner! Check out some of the highlights below:
On Amina Fake Slapping Him on the Show:

Peter Gunz: There was nothing fake about the actual [slap]. They added a sound effect and I will never understand that.
She caught my nose. My nose started bleeding. It was unexpected. Amina don't, she don't rock like that.

On How He Would Feel If a Man Put His Daughters Through What He Puts Tara and Amina Through:

PG: I get [questions] on Instagram like 'how you gone feel when your daughter is in that position?' My daughter has been in that position. My daughter has come to me crying over a dude cheating on her.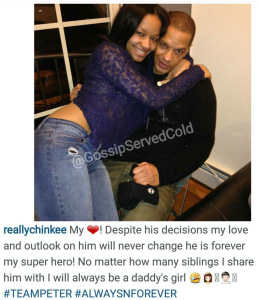 Now, my daughter has come to me crying about a dude putting hands on her and that was handled accordingly, but the cheating part? What Imma do? Go to a dude and be like 'yo, you can't be doing that. That's wrong.'

Angela Yee: They gone be like 'you do it, [too]!'

On Understanding Why  His Father Cheated on His Mother Now That He's In The Same Situation:

I had to apologize to my dad on his death bed for some of the things I've said and how mad I was for some of the things he did to my mother. I had to apologize to him because I…

Charlamagne: Did the same thing?

PG: Yeah.

Charlamagne: As much as you try to avoid being like your pops, you end up just like him.

On How Tara's Family Feels About Him:
PG: Tara's family used to love me. Her mother still has a big heart, she still loves me. Her brothers? It's hurt. Somebody that you used to look up to and love, and Peter's like family. Then, all of a sudden, they see you on the show and they see what you're doing to their daughter, a lot of things they didn't know. Now, they look at you in a different light. It bothers me, too.

On If Love & Hip Hop is Stifling Amina's Music Career:

PG: She got one million followers on Instagram. She's doing pretty well selling her music independent. Before this, she was making $100 a night at a nightclub and nothing wasn't happening. So, you could look at it either way. She could still being doing that or she could be doing this [reality show], and she's got millions of followers. [Her followers] are like 'leave him, girl!'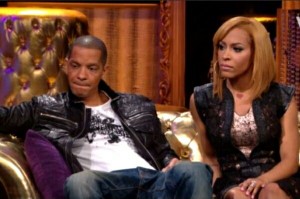 I argue with her fans all the time [who say], 'oh my God, you messed up her career'. What career would you be referring to, sweetheart? You would not even know who she was if not for me.
Peter also revealed a fight happened off camera between his castmates Papoose and DJ Self. The three of them were at Peter's new restaurant to shoot a scene and all was fine. After the cameras turned off, Papoose threw a drink in DJ Self's face. DJ Self hosts one of the most popular radio programs in NYC and Papoose was upset over DJ Self refusing to play Papoose's music. Papoose felt DJ Self gave more airtime to southern rappers, such as Yo Gotti and showed NYC rappers no love. Peter says he thinks Papoose may have been drinking that night.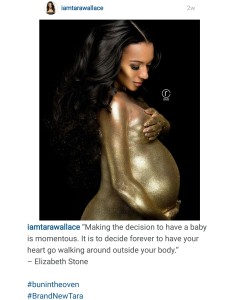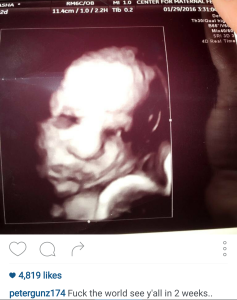 When asked how many kids he has, Peter says he has 8 children and one on the way by Tara. He didn't admit what the public already knows: Amina is pregnant as well. She terminated her second pregnancy on the show and later got pregnant a third time. We found this out after pictures of Amina backstage during this season's reunion taping surfaced with Amina rocking a notably pregnant belly. According to reports, she will announce her pregnancy at the reunion.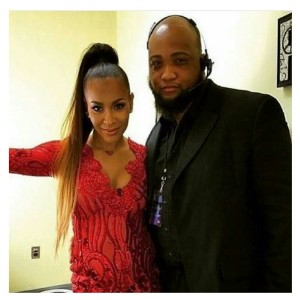 Watch the FULL INTERVIEW BELOW: