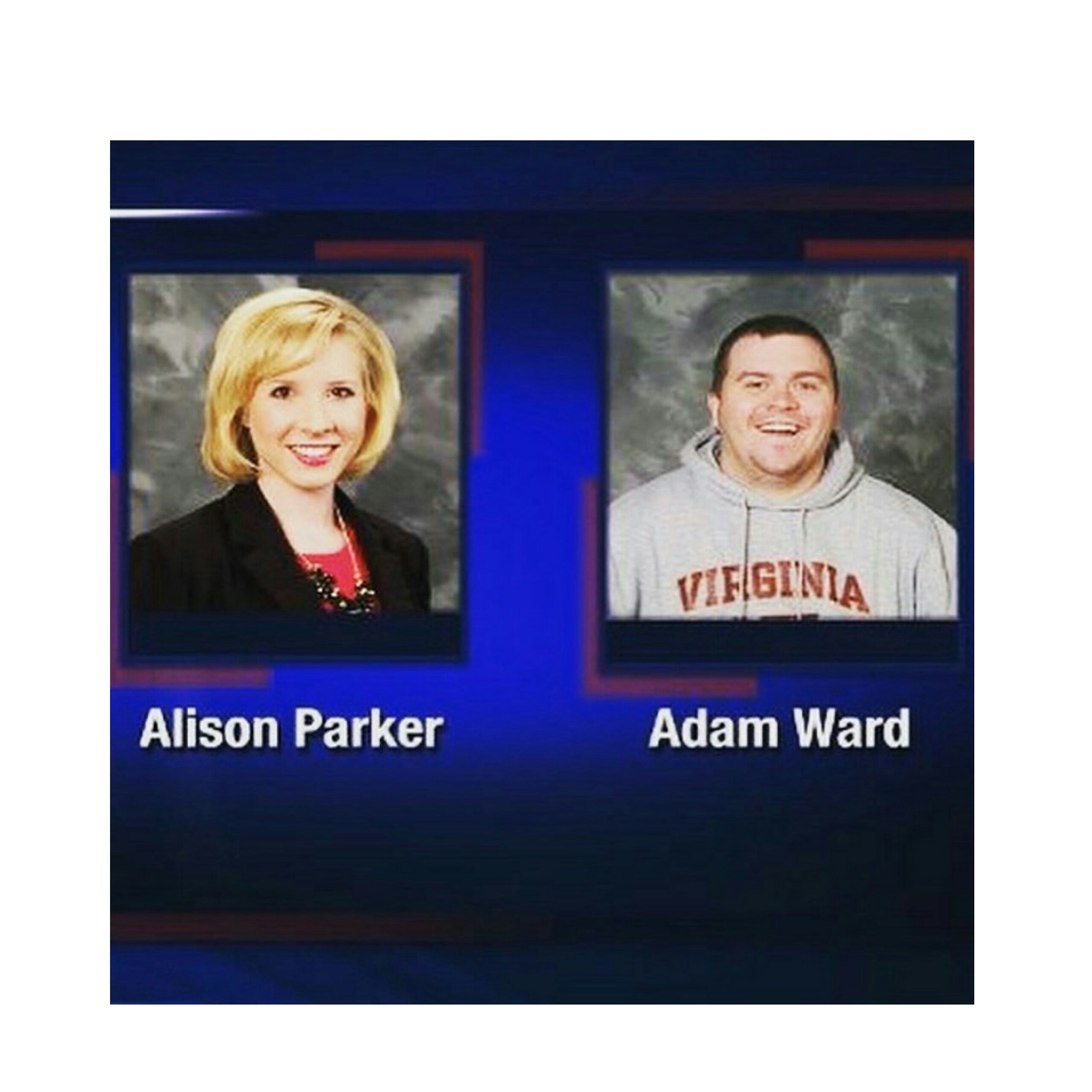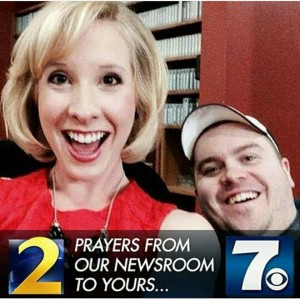 WDBJ7-TV's news correspondent 24 year old Alison Parker and 27 year old camera man, Adam Ward were killed live on TV during an interview at 6:45am this morning in Moneta, Virginia at the Bridgewater Plaza.
Eight gunshots were fired at Bridgewater Plaza on Smith Mountain Lake in Virginia during the broadcast, as Ward drops his camera to the ground. The shooting was captured by Ward and he catches a glimpse of the shooter dressed in black as the shooter slowly walks toward his victims.
WARNING: Video may be uncomfortable to watch:
Both Ward and Parker were dating members of their WDBJ7-TV family. Ward was engaged to producer Melissa Ott and Parker was dating the evening anchor Chris Hurst. Hurst revealed the couple had just moved in together and that he was "numb" after hearing the woman he was "very much in love with" was killed this morning: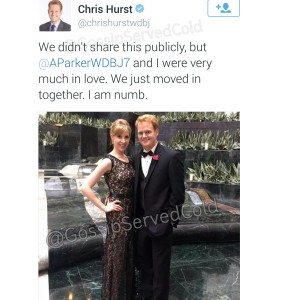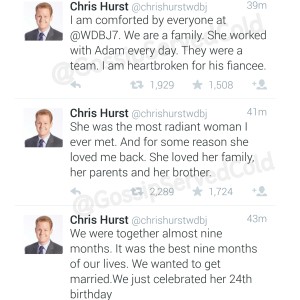 The station remembers their lives in a series of posts via social media: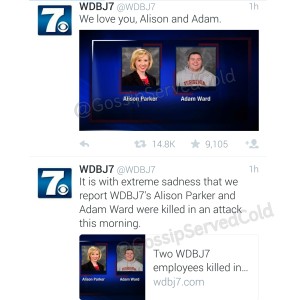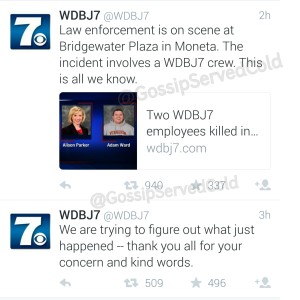 Three other people were also shot, including Vicki Gardner of the Smith Mountain Lake Regional Chamber of Commerce, who's now in surgery.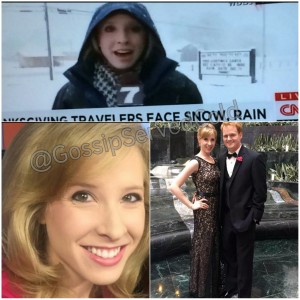 Police are still searching for their killer. Thoughts and prayers go out to their families, friends and to the station during their time of need.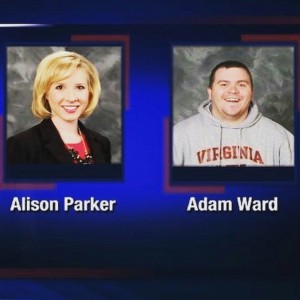 [UPDATE]
The killer of Alison Parker and Adam Ward was a former employee of WDBJ7-TV station, Vester Lee Flanagan II. Flanagan used the name "Bryce Williams" while working at the station as a reporter between March 2012 and February 2013. It was discovered that Flanagan was behind the shooting when he recorded himself shooting Parker and Ward from the POV of his cell phone and uploaded the video to his social media pages. He also live tweeted from the shooting explaining why he killed Alison Parker and Adam Ward: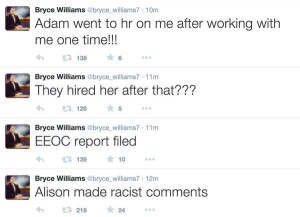 His social media accounts have since been shut down. Police found him in Fauqueier County, nearly three hours away from Bridgewater Plaza, where the shooting took place. After being confronted by police, Flanagan shot himself in the head.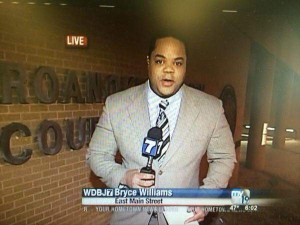 Flanagan was fired as a reporter from several other TV stations for "weird and aggressive behavior". He was written up for at least twelve different incidents where WDBJ employees reported feeling "threatened" by him. He also tried to sue the stations that previously employed him for racial discrimination. Before killing Parker, Flanagan accused her of making racist comments. On the day he was fired from WDBJ back in 2013, Adam Ward filmed Flanagan being escorted out of the station by police. WDBJ General Manager Jeff Marks released a statement on-air about the issues WDBJ had with Flanagan:
"Vester was an unhappy man. We employed him as a reporter and he had some talent in that respect and some experience. He quickly gathered a reputation of someone who was difficult to work with. He was sort of looking out to people to say things he could take offense to. Eventually, after many incidents of his anger, we dismissed him. He did not take that well. We had to call police to escort him from the building."
As to why Flanagan worked under the name "Bryce Williams" instead of his own, my guess is to separate himself from his father's fame. His father, Vester Flanagan Sr., played football as a lineman at Humboldt State University and professionally for the Green Bay Packers in after being drafted in 1960.
It was initially reported that Flanagan was in critical condition after shooting himself in the head. It was later confirmed that he died of the self-inflicted wound. Flanagan was 41 years old.