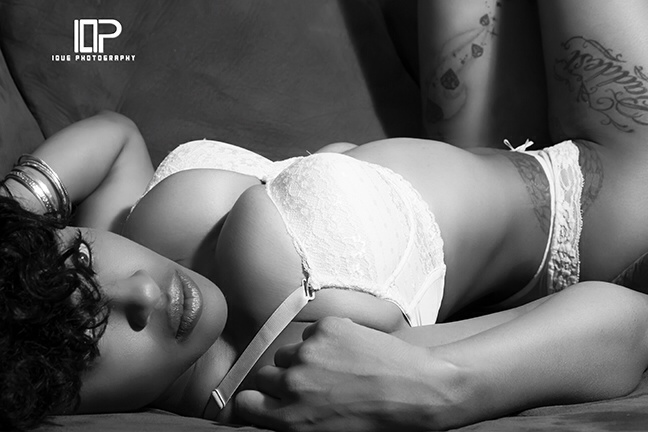 TeaServedCold presents Fashion TEAse, an exclusive interview series with the future power players of the fashion industry. Today, we had the chance to chat with Stacee Nino, an Atlnata-based fashion model who has worked with artists such as T-Pain, E-40, and Jagged Edge. The brown-skinned beauty has worked both in front of the camera and behind the scenes, and has been ripping the runways since she was 17 years old. In this exclusive interview, she talked to us about what every girl needs in their closets, if she would ever join a reality show, and being inspired by Keyshia Ka'oir.
Model Stats:
Name: Stacee Nino
Height/Weight: 5'9/154lbs
Bust/Waist/Hip Measurements: 38dd/30/40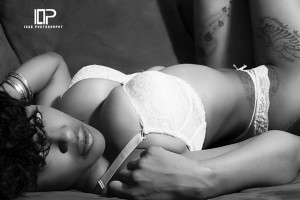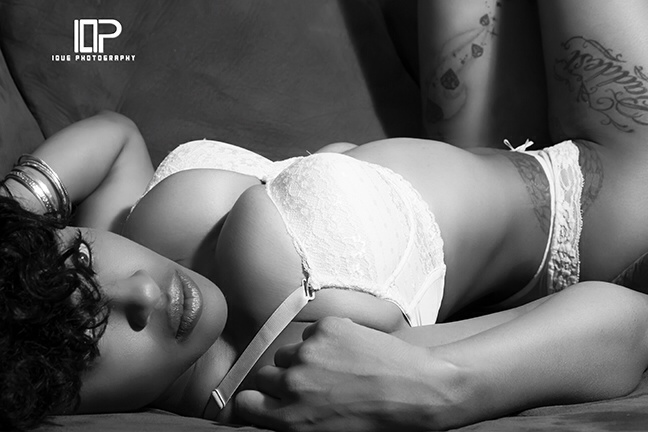 Tell us a little about yourself and how you got your start in modeling:

I think of myself as down to earth [and] can get along with anyone. I was told that, so I stick to it. I also like to laugh, so I find people with a sense of humor to be around. I started modeling at 17, but more of  [the]runway type of modeling, but I stopped. Then, I kind of went behind the scenes before I started doing what I do now.

I've noticed a lot of designers bringing back 90's fashion. Do you have a favorite style era?

I loved  the 90's, its funny cause someone once told me that I was stuck in the 90s. I loved 90s fashion. We tried different styles then. I love that it's being brought back.

Who are your dream designers to work with?

I don't have a dream designer. I would work with any designer because I could bring anything clothing to life. I had a cocky moment [laughs], but I do feel I could wear anything [and] make it sell. I guess that's [my] model mentality.

Which pieces would you say every girl should have in her closet?

Heels, heels, and heels. No tennis shoes. Real women wear heels, and that one black or red dress that hugs your body right.

How do you maintain your physique?

I just stay moving. I also like to dance, so my workout would be dancing in the mirror or while cleaning… I guess I have a fast metabolism because I love to eat, but I stay away from gyms. I just think that's a man's place to get away, like women at a nail shop.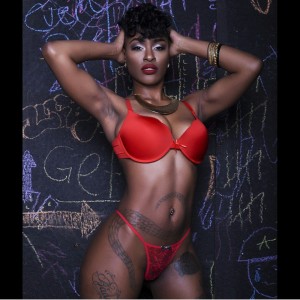 Back in the day, models got booked based on the number of go-sees their agencies sent them to. Today, models can get booked based on how many followers they have. How has social media helped you in your career?

Social media helped me [to] network. I got to meet a lot of different people to network with through social media. I think it is a good way to meet people in different places.

Do you follow any models on social media? Which ones are your favorites?

Naomi Campbell and Jessica White, fashion wise. Urban wise, I love Keisha Ka'oir. She's a boss. I love to see her grind. Her hustle, it makes me want to grind.

Besides the women on social media, reality TV stars are also thriving in modeling. London Charles (Deelishis from  VH1's Flavor of Love) and Kamille Leai (Hot Wings from VH1's Real Chance of Love) are among the many women who have found success in modeling after reality TV. Would you ever consider doing reality TV to help boost your modeling career?

I would. The world we live in, it's like we [models] have to prove ourselves in order to be big. People want to see different sides of you and besides movies, what other way to give them that? By appearing on something everybody and they mama is driven to: Reality TV!

Recently, some of the industry's top Black models like Chanel Iman and Jourdan Dunn, have spoken out about the lack of diversity in the modeling industry. In 2013, there were only 6% of Black models used in New York Fashion Week, which is a decrease from the previous year. How do you think the new generation of Black models, like yourself, can tackle this issue?

I started off with fashion at a younger age. It's so hard as a African American like myself to be a high fashion model because I have hips, I have curves that they would not accept. To them, I was a plus size model and I'm like "What?!", but we do need more. Fashion models in my opinion, they only make it easy for celebrity Black women to do fashion. If it wasn't so hard, I think a lot of urban models would be fashion models, and that rate would change big time.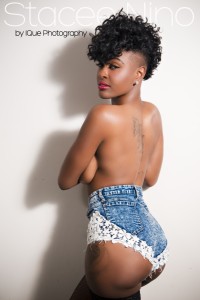 I see that your body build is petite. Would you ever be willing to gain or lose weight if it would help you book more gigs?

I think women worry too much about their body. They get intimidated with seeing the next with a big butt or big cup sizes. It's all about selling to people what you have already in this business. You might not have that big butt, but you got them legs that they like or them sexy eyes they want or that personality. Me personally, I wouldn't change a thing, I got this far how I am and I plan on getting further how I am.

Do you have any modeling limitations?

Right now, I'm open to doing new things, but I won't be disrespected. If I feel uncomfortable, I would let them know [if] I'm not down with it.

What's your favorite quote to live by?

"You get as far as your focus takes you"

What can we expect to see from you in 2015?

I'm working on more magazines so expect to see me a lot more.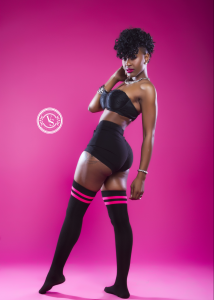 Connect with Stacee:
Email: staceeninome@gmail.com
Twitter: twitter.com/staceenino
IG: @_staceenino