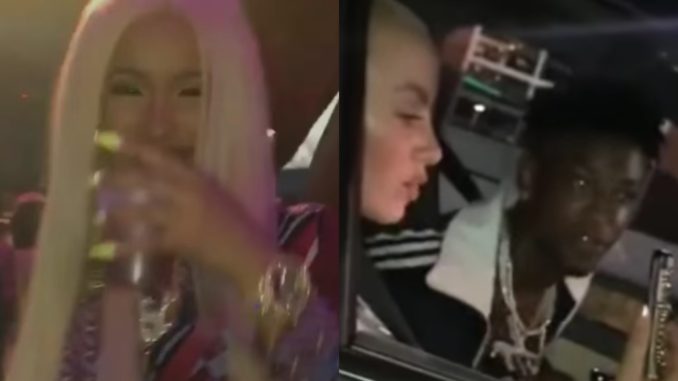 The myth that rappers live in their own world, trapped in the studio, and have no idea what's going on with the rest of the world must be true because 21 Savage and Offset clearly have no idea their girlfriends don't like each other.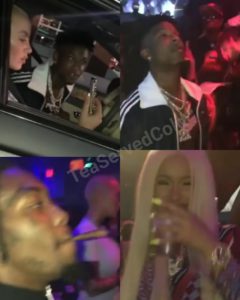 It all started a few months ago when Offset and Cardi B first started dating. Though these two seemed like a match in ratchet heaven, their relationship was hit with a few rough patches.
Offset had just exited a love triangle between Love & Hip Hop: Hollywood newcomer Alexis Sky and her friend Takayla. He was still playing the field when he met Cardi B, but when a picture of Offset hugged up at with Amber Rose at this year's Coachella music festival, along with his Migos in a nightclub, Cardi B went off.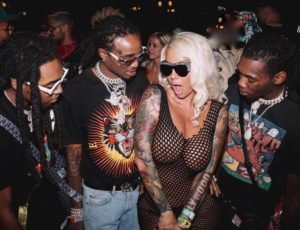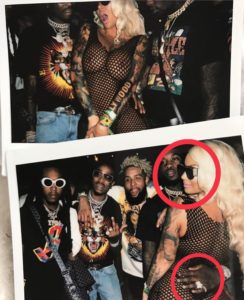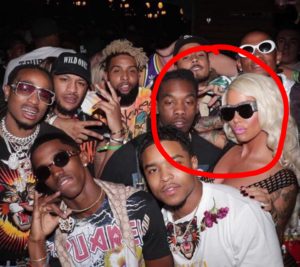 When a fan asked Cardi B about Amber being pressed up against Offset, Cardi responded "hoes will be hoes". It didn't help that another fan spotted Amber leaving with Offset in the same vehicle after a Migos concert in Jacksonville, FL, while Takeoff and Quavo (and Quavo's boo, Karrueche Tran) left in a separate car.
Cardi B was later seen in a video, saying she felt "tried" by a woman who liked to play victim:

Despite all the drama going on between the two, they seemed to be having a good time. Though the ladies didn't appear to interact with each other, the group had partied the night away as they danced to Cardi B's "Lick" and the Migos' "T-shirt".
The night ended with both respective couples leaving in their matching Bentleys: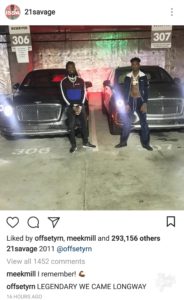 Goals.