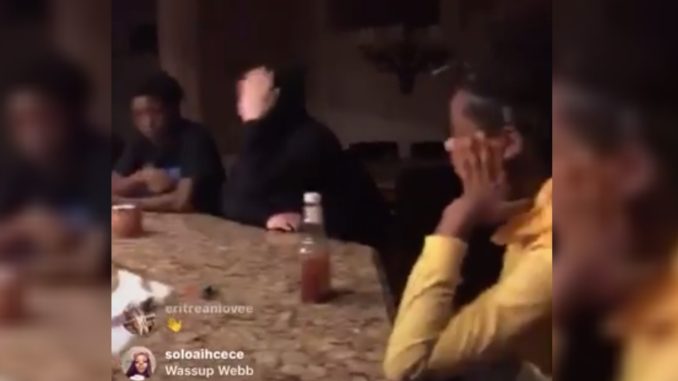 Rapper Webbie blasted his two sons and their friend after catching the 3 boys having sex with a girl in his home.
The Baton Rouge rapper says he heard noises inside his house when he returned home and walked in on them all in the bed together. Upon realizing they were caught, they all tried to scatter but Webbie caught them all and put them on camera in his kitchen.
Webbie told his sons "y'all f*cked up", adding he'd recently caught them with "3 White girls" in his home before.
Watch Webbie confront the group below: