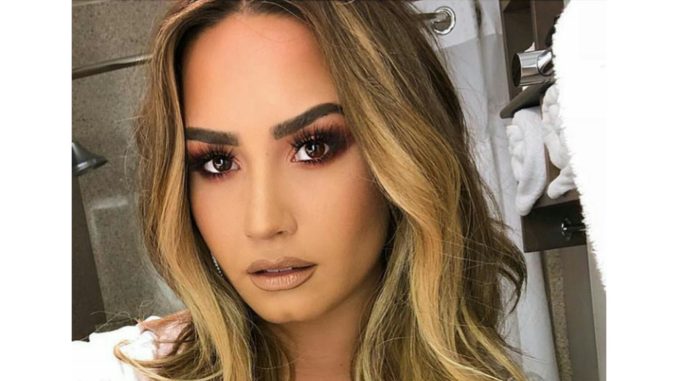 25 year old former Disney star, who's battled a past drug addiction and eating disorder, was reportedly found unresponsive in her Hollywood Hills home after a suspected heroin overdose.
Demi, who got her start singing on Barney & Friends alongside Selena Gomez, has been on a comeback trail in recent years following an unsuccessful stint in rehab at the age of 18. The star reportedly suffered from depression, self-harm— cutting herself—bipolar disorder, and an addiction to cocaine and Oxycontin, an opioid used as pain medication for cancer patients.
Demi opened up about her struggles during her documentary, and admitted she'd once had an overdose scare during a 2 month "bender" on drugs, says reports. In March 2018, Demi celebrated 6 years of sobriety on Instagram, but her recent song "Sober", released last month, hinted that Demi had relapsed.
On July 24, 2018, both the Los Angeles Fire Department and Police Department responded to a call of an unconscious Demi at her home, where she was revived with Narcan, an emergency medication used to treat narcotic overdose, and transported to a L.A. hospital.
According to TMZ, Demi's aunt Kerissa Dunn posted Demi is now "awake and responsive" at the hospital. She was reportedly celebrating a friend's birthday party in West Hollywood the night before her alleged relapse and overdose.
Sources close to the star deny that Demi overdosed on heroin, but have released no further details.