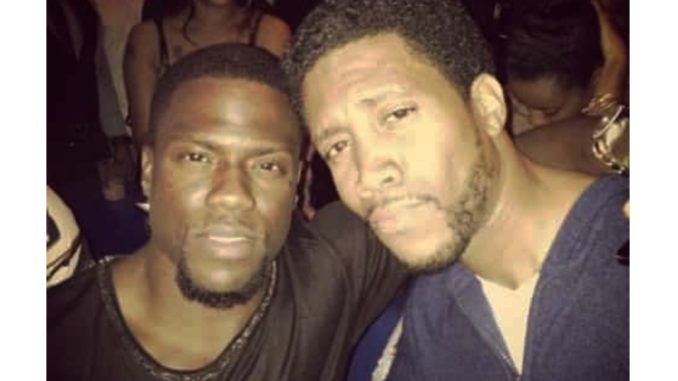 Kevin Hart found out who the extortionist is behind his sex tape leak that lead to his cheating scandal: his best friend of over 15 years.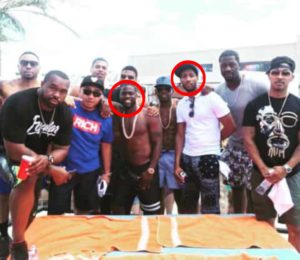 Jonathan Todd "J.T." Jackson aka "Action" Jackson is a professional bowler, who according to the Professional Bowlers Association, joined the league in 2006 and in the last 12 years has earned a total of $3,255 from his bowling career.
When J.T. switched his interests to acting, his "friend" Kevin Hart brought him on set and requested J.T. be given principal speaking roles, sometimes without warning. According to TMZ, Kevin Hart brought J.T. to set for his Coke Zero commercial and "demanded" the actor booked for the principal role be switched with J.T.
Kevin did that several times, even getting J.T. roles in his films like Think Like A Man Too.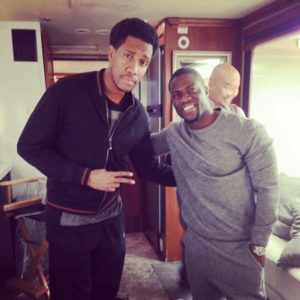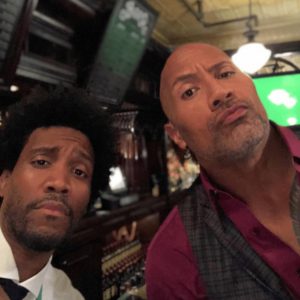 After Kevin Hart was secretly filmed cheating on his wife with women in a Las Vegas hotel, Kevin was threatened by an anonymous extortionist to either pay up to the reported 8 figure amount or have the video hit the net. When he refused to pay the tape was shopped around to bloggers and Kevin launched an investigation to find out who was behind the extortion.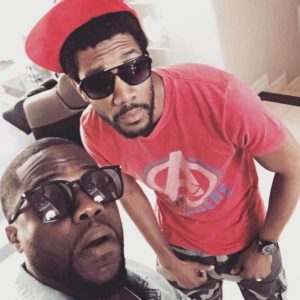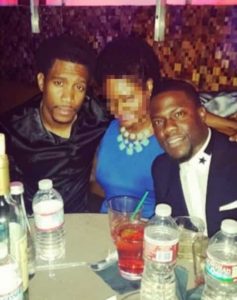 The federal investigation lead to J.T., who to Kevin's disbelief, was charged with 2  felony counts of attempted extortion and extortion by threatening letter. He's currently sitting behind bars on $100,000 bail, facing 4 years in prison.
Mind blown…Hurt…at a lost for words and simply in complete disbelief at the moment. WOW

— Kevin Hart (@KevinHart4real) May 2, 2018
Here's a throwback video of J.T. introducing himself to a TMZ cameraman as he and Kevin exited a Phillipe Chow restaurant in 2010.
Can't get more thirsty than that.
Through his friendship with Kevin, J.T. was able to land roles and build frienships with some of Hollywood's biggest film and TV stars. One of them, actor Shemar Moore, reportedly told J.T. he needs to clear his name as the alleged extortionist on Instagram: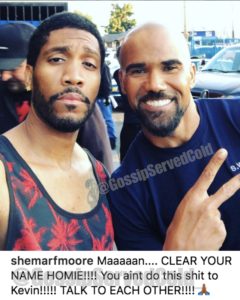 Montia Sabbag, the woman who allegedly appeared in the tape with sex tape with Kevin, says she's happy to have that part of the ordeal behind her, as she was once accused of leaking the tape. Neither she nor Kevin knew they were being recorded.
The Breakfast Club morning show host Charlamagne discussed the case below: