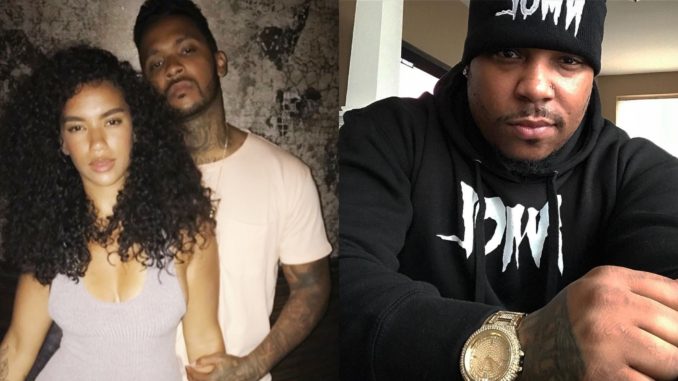 Did Ryan Henry allow his girlfriend to trash Black Ink Crew Chicago artist's tattoo equipment?
The Black Ink spinoff has been amping up the drama over the last few seasons, with growing tensions between 9 Mag's head honcho Ryan Henry and it's resident "Chicagorilla" Van Johnson. Ryan's girlfriend and mother of his son, Rachel hasn't helped the tension either, encouraging Ryan to tighten the reigns and picking fights with both Ryan's employees and the show's production crew.
Yesterday, a video surfaced of Van showing his vandalized booth at 9 Mag tattoo shop. Showing his trashed tattoo equipment, Van's video was captioned  "Jen gonna take care of you & ain't nothing you go be able to do to stop her Rach". Jen is Van's girlfriend. Ryan's girlfriend is Rachel.
Van also posted a picture of his Jen alongside Nikki, Phor's girlfriend, calling them the "goon squad". Jen also called out Ryan's girlfriend on Instagram, saying Rachel and Ryan are all mouth and no hands:
Did Ryan really let his girlfriend trash his rival's booth? This, along with Don Bishop's new cheating scandal, resulting in him allegedly getting another sidechick pregnant, is sure to keep viewers on their toes next season.
Will you be watching?