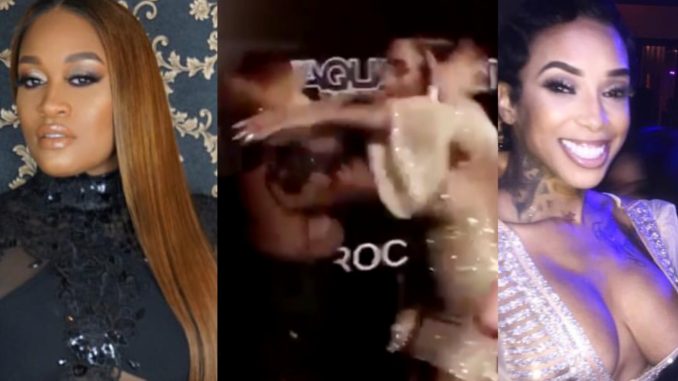 The full video of VH1 reality stars, former Love & Hip Hop star Rah Ali and Sky of Black Ink Crew fighting at Diddy's New Year's party has finally been released.
While LHHNY newbie Brittney Taylor says Sky beat Rah up, the video shows otherwise. Rah Ali pulled a "Zell Swag" by walking over to Sky on the black carpet while taking photos.
In the video, Rah said she wanted to greet Sky. When Sky comes over, both women have their arms wide open for a hug, but instead Rah wraps her hands around Sky's head to pull her hair and a fight ensues.
The fight allegedly occurred at the entrance of the venue. Rah was allegedly kicked out before even entering, but Sky was allowed entry. Sky posted pics from inside the venue after the fight occurred to her Instagram page.
Click next page to see the video.