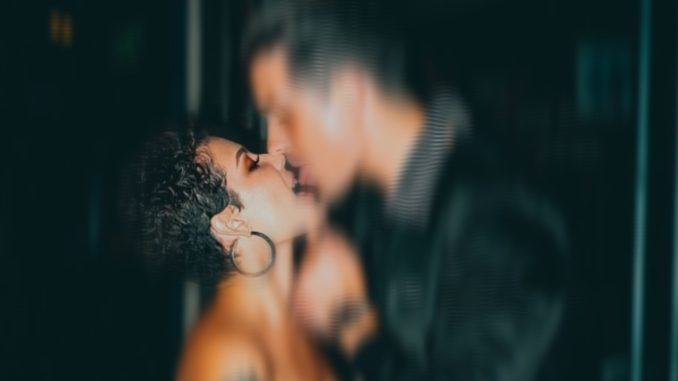 G-Eazy has been on a high from the success of his hit "No Limit" featuring Cardi B. His girlfriend Halsey may be experiencing a "high" of her own after allegedly being caught snorting cocaine at a yacht party in Miami.
Although the 23 year old singer has reportedly glorified drug use in her songs, the recent overdose of rapper Lil Peep has ignited a conversation about the real affects of drug addiction among rappers and fans alike.
why's everyone shocked at halsey doing cocaine like she didn't tell us before? LOL pic.twitter.com/1SMiruVut9

— rei hino☄️ (@closetedcorpse) January 3, 2018
y'all are really shocked by halsey doing cocaine when she mentions it in her music constantly. "she fell in love with little thin white lines" "we do drugs together" "running lines like a marathon"

y'all need to get your ears checked and move on it's her own choice

— laura (@aureumjedi) January 3, 2018
Former reality star and rapper Riff Raff recently tweeted that he's no longer using cocaine because dealers are mixing it with fentanyl, the deadly drug that lead to the deaths of Lil Peep, Michael Jackson, and Prince. After Peep's death, rapper Lil Uzi tweeted his desire to end his drug use.
PSA: DONT DO COCAiNE ANYMORE, ALOT OF PEOPLE ARE BEiNG SOLD FENTANYL (A DEADLY DRUG) MiXED iN WiTH THERE BAGS OF COCAiNE … SO FOR THAT REASON iM OUT .. YOU SHOULDNT PLAY WiTH YOUR LiFE WE HAVE A BRiGHT FUTURE LETS ENJOY THE FRESH AiR WiTH VERSACE NOSTRiLS AND A CLEAR BRAiN ?

— RiFF RAFF (@JODYHiGHROLLER) January 3, 2018
Neither Halsey nor G-Eazy have yet to comment on the pictures of Halsey snorting on the yacht. Their fans, however, have a LOT to say, some even bringing up that time G-Eazy was recorded allegedly snorting drugs off a topless woman in Las Vegas:
Leaked footage of G-eazy snorting cocaine off of Halsey's titties ?? pic.twitter.com/drGvLl9byw

— brazil, i'm devastated (@pansIabyrlth) January 3, 2018
all jokes aside w the whole halsey thing,,comparing cocaine to weed is inaccurate & narrow minded don't downplay the drug use or compare it to weed as if it's harmless. the only thing bad about weed is that it's illegal while cocaine literally kills you homegirl needs to be safe

— bennett (@amjty) January 3, 2018
why's everyone shocked at halsey doing cocaine like she didn't tell us before? LOL pic.twitter.com/1SMiruVut9

— rei hino☄️ (@closetedcorpse) January 3, 2018
halsey: literally sings and talks about cocaine
y'all: ??????
halsey: leaked photo of her actually snorting cocaine
y'all: ???

— lucien ? (@peacewillarise) January 3, 2018
Halsey already has mental health issues, so seeing her snort cocaine is moreso sad than anything.

— Izzy (@CabelloMoonlit) January 3, 2018
halsey: sings about cocaine

halsey stans: GO OFF QUEEN!!!

*pic of halsey snorting coke leaks*

halsey stans: *have meltdowns*

— ✨ (@gucciIinen) January 3, 2018