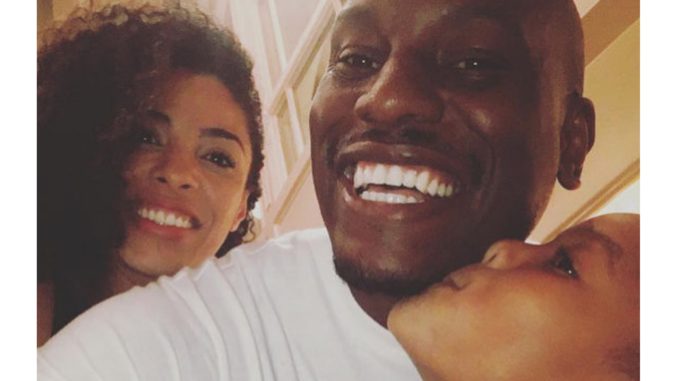 Tyrese's ex-wife Norma Mitchell of London, UK was granted temporary restraining order of protection for herself and their 10 year daughter Shayla against the 38 year old singer/actor.
A judge granted Norma physical and legal custody of Shayla after Norma claimed Tyrese abused their 10 year old daughter until she couldn't sit down, according to reports.
Norma claims Tyrese refused to return their daughter's passport and threatened to take her to live with him in Dubai, where he travels frequently and is well connected with people of power and influence.
The two added a clause to their custody agreement in back August 2015 that prevents either parent to travel to countries not governed by The Hague Convention, an international treaty that prevents parents to abduct their children from the other parent from one country to the next. Neither Dubai or the United Arab Emirates are governed by The Hague Convention and Norma fears it would be harder to retrieve Shayla from "a Muslim country" if Tyrese abducted their daughter.
When Shayla is with Tyrese, he doesn't allow her to contact her mother, says Norma.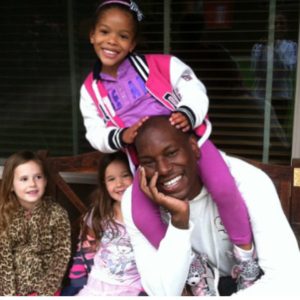 On August 19th, Norma says Tyrese punished Shayla for taking her birthday money out of her piggy bank in his home. She claims Tyrese pushed the 10 year old down, pinned her face to the ground, put his knees in her back, and pulled her hands behind her back with one of his hands, similar to police apprehension, and beat her with his other hand. "I'm sorry, I'm sorry!  Please stop! You're hurting me!", screamed Shayla, as she recounted the incident with her mother. He hit her between 12 and 16 times, says Norma. Her daughter told her later that Tyrese whooped her so bad, it hurt to sit down.
After learning of the beating, Norma admits she sent Tyrese a message saying she wished she could have his fingers cut off for hurting their daughter.
Norma claims Tyrese has a history of using his hands when he's angry, even beating her when she was pregnant with Shayla.
Tyrese responded by posting pictures of the three of them during happier times on Instagram:
"All I wanna do is co/parent nothing else…… Please…. Stick and stones may break my bones but words will never hurt…… I've only prayed that your heart heals and we live our lives separately and peacefully on behalf of our daughter……

There's someone out here for everybody – Norma I know you can see this, I'm sorry I got re-married, I'm sorry we didn't work out I'm sorry you haven't been able to find another man since we separated……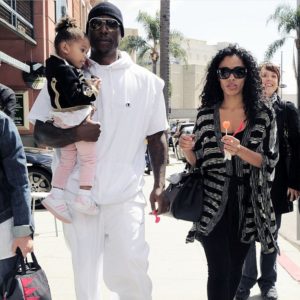 Sometimes you get married and have kids and things just don't work out, but I have NEVER wished harm on you……. I was hoping by now you got over what we used to be… Being bitter, resentful and just felt out mean will has never been good for our daughter….

But I see the attacks just won't stop so I believe this too will pass and God and the courts will reveal the truth….. I want you to know I still love you and wish you the best in all that you're looking to do…

I just simply wanna co-parent and raise Shayla to be a respectful, decent, smart angel that I know she is… Paint your picture but God knows the truth…… if I was a bad dad I wouldn't of went from 80/20 to 70/30 to 60/40 to 50/50 custody in my favor……

All of the honorable fathers and parents out here keep fighting the good fight you may embarrassed at times but in the end the kids will always run into the arms of the ones who really has their backs in a great father not because I'm famous with money but because I am – that's my story and I'm sticking to it….

More truths coming soon……. Child custody family issues are the worst……."
Tyrese's lawyer responded saying Norma made up the abuse allegations. However, a judge saw it differently, stripping Tyrese of his visitation rights and granting Norma and Shayla a restraining order temporarily until their October 2nd court hearing. Tyrese was ordered to stay 100 yards from Shayla and Norma, and from Norma's home.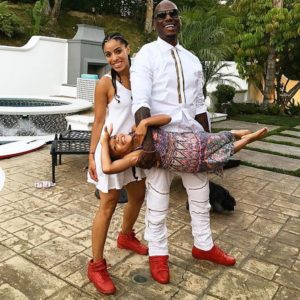 Norma and Tyrese were married for 2 years between 2007-2009. The two met back in 2002 when Norma was a broke college student/aspiring model still living with her mother. Tyrese reportedly showered her with expensive gifts, endless trips, and access to his credit cards. After dating for a year, Tyrese reportedly asked Norma to move to the U.S. with him and she subsequently dropped out of college and moved to America.