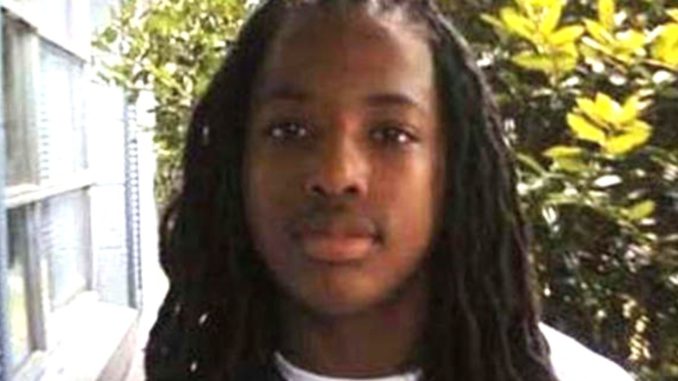 The family of 17 year old Kendrick Johnson, who was killed in January 2013, had their case dismissed by a federal judge. The teenager's bloody body was found wrapped inside a gym mat at Lowndes County High School. Medical examiners determined Kendrick died from suffocating, but a private pathologist hired by Kendrick's family found his death was due to non-accidental blunt force trauma.
That pathologist, Dr. William R. Anderson, also issued a report in August saying he detected hemorrhaging on the right side of Johnson's neck. The original medical examiner maintains that Kendrick suffocated after falling in the mat, says reports.

Kendrick's body was found Jan. 11, upside down in a 6-foot-high cheerleader's mat that was rolled up and stacked vertically among at least a dozen others. Local and state investigators concluded he died of "positional asphyxia." They believe Kendrick became trapped in the mat while reaching for a pair of sneakers at the bottom. A terrible accident, to be sure, but an accident all the same, says reports.

Kenneth and Jacquelyn Johnson have never bought that theory about their son's death. In a wrongful death lawsuit, they allege that Kendrick was beaten and stuffed into the mat by the Bell brothers and a third boy. A massive cover-up to protect the killers ensued, the suit alleges, involving the Lowndes County sheriff, school superintendent, the GBI and the state medical examiner's office. A private autopsy performed for the Johnsons suggested Kendrick's death was caused by blunt force trauma.
Now, a federal judge has dismissed the Johnson family's wrongful death case against the Bell brothers and their father, who just so happens to work for the FBI.
Continued on the next page.