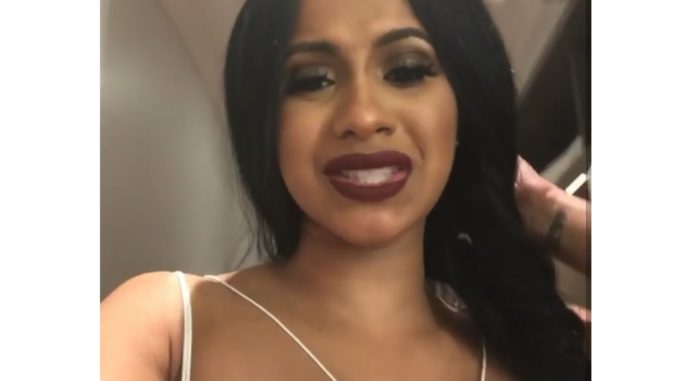 "They trying to crush my mic!"
24 year old Bronx rapper Cardi B went on a drunken rant while on vacation. The 17 minute rant was uploaded on Instagram Live, where Cardi B says the rappers she looked up to are now trying to kick her out the industry.
She says the fakeness of today's rap idols are so disappointing and despite making more money than she's ever made, Cardi says she was happier in the hood. Being famous has made her miserable, says the Domincan and Trini rapper.
Her rant comes after she reportedly broke things off with fellow rapper Offset after he was spotted flirting with Amber Rose. Fans also believe Nicki Minaj's verse of Katy Perry's "Swish" record was aimed at Cardi B, as Nicki mentioned engaging in fake rap beefs and name dropped Offset twice.
Watch Cardi's rant below: