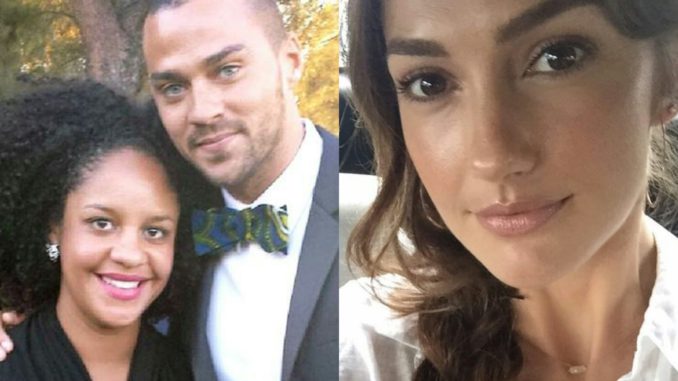 Activist and Grey's Anatomy star Jesse Williams quietly filed for divorce on April 11th against his wife Aryn Drake-Lee.
What's not-so-quiet is his new alleged relationship with model and actress Minka Kelly. The two were reportedly spotted in Paris together back in March.
Though Jesse filed for divorce two weeks ago, he and his wife of 4 years have reportedly been separated for some time now. Back in July, the 35 year old actor praised his wife during his epic acceptance speech at this year's BET Awards after winning the Humanitarian award.
Watch below:
Jesse and Aryn met back when Jesse was still a history school teacher. Aryn is a bilingual college grad and successful real estate broker. During their nearly 10 year relationship, Aryn watched and supported Jesse as he took the TV/Film world by storm to become a TV icon. Aryn also cofounded the Ebroji app, "the first curated GIF keyboard" featuring images of all ethnicities and LGBT characters.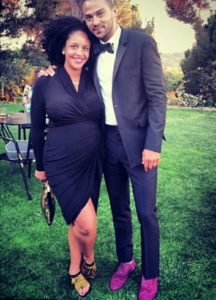 News of the divorce filing shocked fans as the couple seemed to be a doting image of #BlackLove. Jesse and Aryn also share two toddler-aged children, 3 year old daughter Sadie and 1 and a half year old son Maceo.
On to the sidechick:
If the divorce news wasn't shocking enough, the pro-Black activist confused us all by picking a not-so-brown mistress in Minka Kelly. The B-list actress is known for her TV roles in Charlie's Angels and Friday Night Lights. Her choice in Jesse doesn't come as a surprise on her end, as the actress dated Jesse's doppelgänger, NY Yankees player Derek Jeter for 3 years before ending the relationship in 2011.
After reports alleged that she was behind the divorce filings, Minka was dragged in her comments on Instagram and dubbed the new "Becky with the good hair".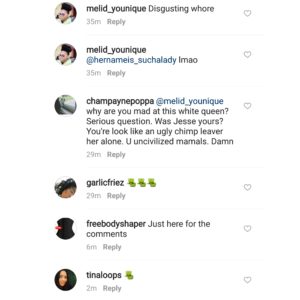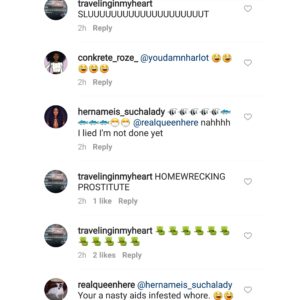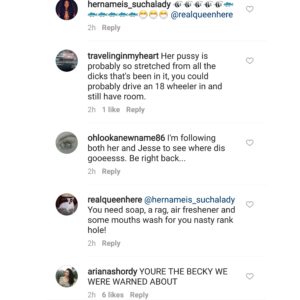 She's since disabled the comments on her Instagram page.