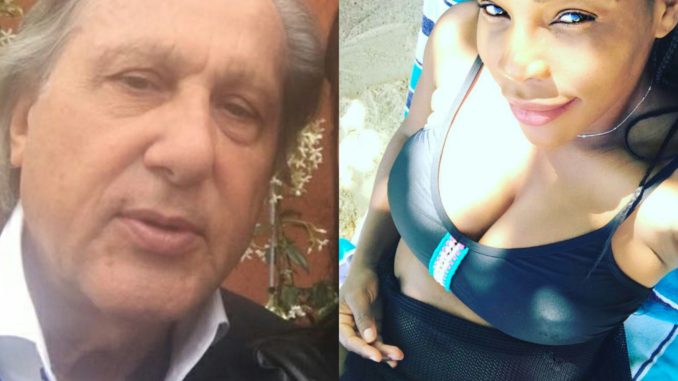 Serena publicly spoke against her "friend", 70 year old tennis legend Ilie Nastase's racist comments against her unborn child.
Serena recently revealed she's 5 months pregnant with her first child after posting a picture of her pregnant belly with the caption "20 weeks" last week: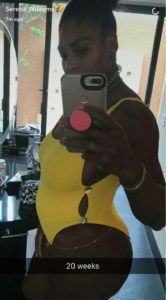 This week, the tennis champion is defending her baby after Ilie Nastase questioned what color Serena's child will be, considering Serena is Black and her fiancé, Reddit co-founder Alexis Ohanian is White.
"Let's see what color it has. Chocolate with milk?", said Ilie Nastase on Serena's baby during a Fed Cup news conference. Serena responded to his comments in an Instagram post: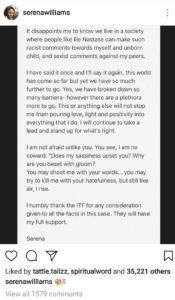 The 70 year old Romanian champion lists Serena as a "friend" and asked the Associated Press on Monday "I want to know, what word I used is racist?"
Nastase also landed in hot water with the International Tennis Federation (ITF) after calling Great Britain tennis captain Anne Keothavong and her team-mate Johanna Konta "fucking bitches" during a Federation Cup tie, according to the Daily Mirror. Nastase also put his arm around Anne Keothavong when they posed for pictures and repeatedly asked her for her room number, according to reports.
Johanna stormed off the court in tears.
Nastase was suspended by the ITF from attending future tennis events.
In an exclusive interview with the Daily Mirror, Nastase was unapologetic for his comments towards Serena saying "I don't know what all the fuss is about".
He admits to harassing British players Anne and Johanna, saying "the English player just stormed off without even asking permission to leave the court and I admit that's when I called her a bitch".
Nastase, who also serves as Romania's tennis team captain, is still unremorseful after being ejected from tennis events by the ITF:
"I don't regret it and they can send me to prison if they want – I don't care.

I don't need this bullshit. I'm 70 years old. I don't even get paid for being team captain.

I don't' give a shit if they fine me or don't let me sit in the captain's chair.

Remember I was world number one if you throw someone out who was a world number one – it's not good for tennis".