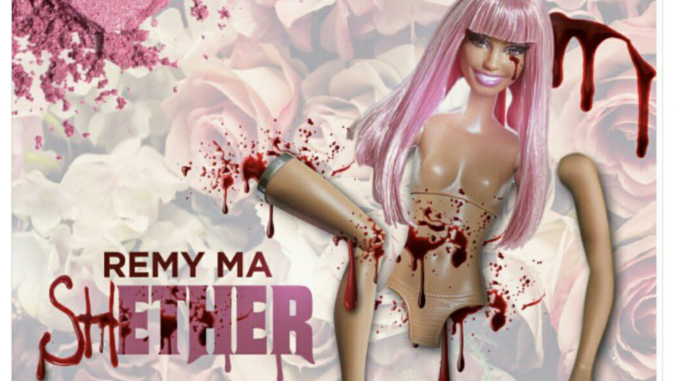 Yesterday, rumors of Mattel suing Remy Ma for using Nicki Minaj's Barbie doll for the cover of the Shether diss track swirled. According to the rumor, Mattel, the company behind the iconic Barbie brand, would sue Remy for no less than $8 million for using the image of Nicki's offcial doll without consent.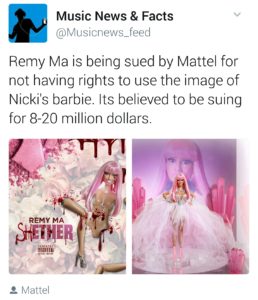 The doll, featuring Nicki in her Harajuku garb, was auctioned off for charity back in 2011.
The rumor appeared to have come from a Nicki fan who tweeted Mattel's official Twitter page to notify the company, in the hopes they'd pursue legal action against the Bronx emcee.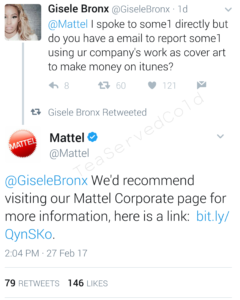 So far, Mattel has not released any information regarding a lawsuit against Remy.