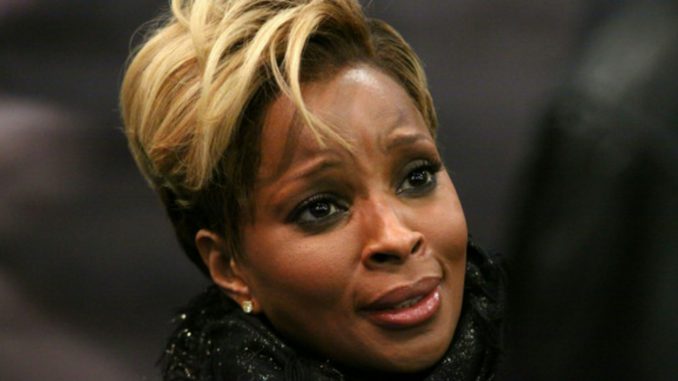 Mary J. Blige's soon-to-be ex-husband Martin "Kendu" Isaacs has released a laundry list of expenses he wants Mary to pay for temporarily while their divorce is being hashed out.
Despite having signed a prenup that waives his right to spousal support prior to getting married, Kendu is asking that Mary cover over 80% of his monthly expenses, including child support for his 2 children from his previous marriage and paying his parents' bills. Get the breakdown of Kendu's demands below.
The 45 year old songstress filed for divorce after nearly 13 years of marriage in July 2016. The two wed December 7, 2003 after 3 years of dating. Mary hired Kendu as her manager 3 years prior shortly after he ended an 8 year marriage to Maurine Isaacs in 1999. Not long after filing for divorce, citing irreconcilable differences, Mary fired Kendu as her manager. The 49 year old made $46,204 a month as Mary's manager, bringing in $554,465 last year alone, and now has no income. He argues that Mary should continue to provide for his monthly expenses, as she afforded him a luxurious lifestyle that he's become accustomed to. Out of his $161,434 monthly expenses, Kendu wants Mary to cover over 80% of that at $129,319 a month in spousal support. Kendu's expenses that he wants Mary to cover include:
$8,000 for a private chef
$3,200 for a personal trainer
$5,732 on groceries
$1,000 clothing allowance
$5,000 for Kendu's parents' monthly expenses
$5,000 in child support for Kendu's children with Maurine Isaacs
$2,500 on auto expenses and transportation
$71,000 in rent he owes to residential properties
$5,708 in maintenance and repair on those rental properties
$10,000 in personal entertainment, gifts, and vacations
$100,000 for his attorney fees
$30,000 for his accountant fees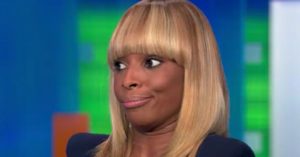 Kendu also asks Mary to help him pay the $21,677 he gives away to charity. Although Mary asked the judge to waive Kendu's right to spousal support, as supported by her prenup, she's already given Kendu $35,000 in August, $50,000 in September, and $25,000 for his legal fees since filing for divorce in July. Kendu claims he spent it all trying to secure new living accommodations. Kendu is now flat broke after spending that money and his bank account is currently overdrawn with a balance of -$13,104.
Kendu also claims to have $4.5 million in assets, but says his financial situation has "changed drastically in the last 12 months", says court documents reportedly.
But What About The Prenup?
Kendu asks that the prenup, which states Kendu is not to receive spousal support, that he signed before marrying in 2003 should be thrown out. He argues the prenup  was drawn just 2 days before his wedding, he didn't have a lawyer look over it, and did not "understand the consequences of what [he] was about to sign", says court documents. Kendu's lawyer Gary Fishbein calls the prenup "immensely invalid, unenforceable, and unconscionable". Fishbein also cites Mary paying Kendu $105,000 in the months after filing as evidence that even she doesn't think the prenup should stand in court.
It's rumored that Kendu cheated on his ex-wife Maurine Isaacs with Mary, as the he and Mary started dating just one year after he finalized his divorce to Maurine in 1999. Kendu has been accused of cheating again, this time during his marriage to Mary with video vixen and side chick to the stars, Karrine Steffans. When asked if she had an affair with, Karrine didn't say no. Instead, she said she and Kendu were "longtime friends":
"I have known Kendu for 10 years, through mutual business associates and friends. I consider him a friend, yes. Not a close friend, but a friend nonetheless", Karrine told Bossip.com.
Reports also allege Kendu financially provided for Karrine during their 4 year affair, which Karrine says are "100% fabricated".
Interesting. Mary said she didn't allow Kendu to have "female friends".