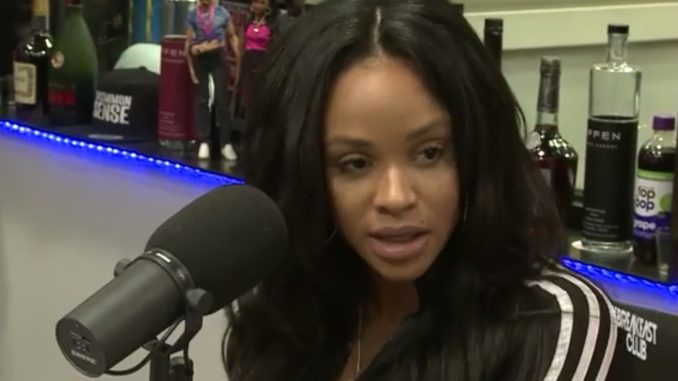 Love & Hip Hop Hollywood star Masika Kalysha stopped by The Breakfast Club morning show and discussed all things LHHH.
In between hitting us with some quotable one-liners, the 31 year old reality star dished on her past relationship with rapper Fetty Wap, saying they had sex one day after meeting at a LA nightclub. Masika says she purposely went to the nightclub where she knew Fetty was hosting a party because she wanted to record a song with him. A few weeks later, Fetty was suggesting they meet with a realtor to purchase their first home together.
Damn, Masika!
Masika also spilled tea on what it's like to be on ratchet TV, revealing Bow Wow's babymama Joie Chavis was originally cast on season one of LHHH as Yung Berg's love interest. Masika, Yung Berg and Joie hung out together at Berg's house, but unfortunately Joie didn't make the final cut, so scenes with the three of them had to be scraped from the show. Masika and Berg, however, developed a close friendship and later became each other's love interests on the show.
Masika also explained what happened the night Berg allegedly attacked her after LHHH season one reunion. Masika says the cast consumed alcohol all day without food while filming the reunion. Once filming wrapped, Masika, Berg, and members of the crew all went out to a restaurant. Berg offered to pay, but his card was declined. Berg attempted to run out of the restaurant without paying, but was chased by Masika and the LHHH crewmembers into the parking lot and an argument ensued. Once they arrived back at the hotel, Masika says she threw a plate of macaroni and cheese at Berg and a "girlfight" (her words, not mine) between her and Berg followed. Despite rumors of Berg punching and choking her, Masika says Berg only pulled her hair.
Watch Masika's interview with The Breakfast Club below: