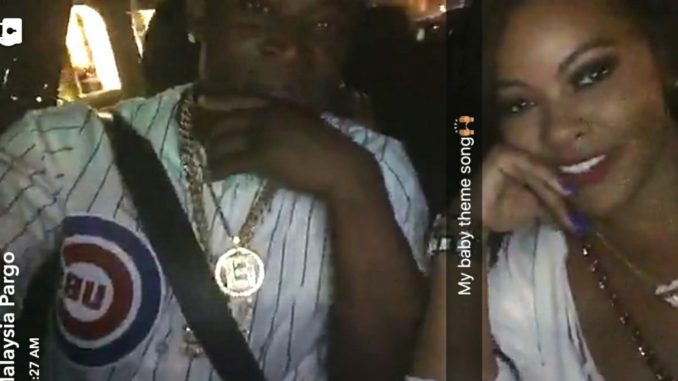 BBWLA's Malaysia Pargo was spotted getting cozy with rapper O.T. Genasis. The 35 year old reality star is fresh from settling the details of her divorce with NBA player, Jannero Pargo, 36.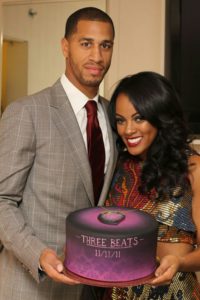 The two were married for 10 years and have three children together. Malaysia spoke about ending her marriage on BBWLA, citing Jannero's lack of respect as the reason for the divorce. Bossip.com broke down the divorce settlement, which includes Malaysia still having access to Jannero's bank accounts:
Malaysia will get half of her athlete-ex's NBA pension and his 401K, according to the former couple's recent divorce judgment, which a judge approved by default April 12. Malaysia will get a 2015 Mercedes Benz G550, 50% of Jannero's NBA player's pension plan, half of his NBA 401K savings plan, all rights to the company "3 Beats LLC," and access to 3 checking accounts and a money market account.

Jannero will continue to pay $14,580 in child support for the couple's three kids, plus $800 for child care. But he'll get to keep a 2015 Mercedes Benz G550, the profits from the sale of a New Orleans property, the remaining half of his 401K and pension plan and two checking accounts. Malaysia also agreed to look for and return Jannero's "black diamond watch" and "black diamond chain." They'll both get to keep furniture, jewelry and any money they've made since their 2014 separation.
Her BBWLA castmate and friend, Brandi Maxiell wished Malaysia well after the details of her divorce were made public: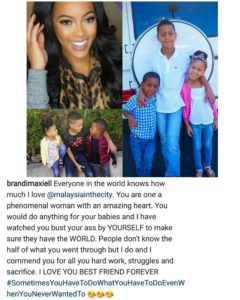 Now that the ink is dry on her divorce papers, Malaysia has moved on to 29 year old rapper, O.T. Genasis, whose real name is Odis Flores. The two have posted pictures of each other via social media, but the snapchat video of the two getting cozy in a nightclub sealed the deal. See the video on the next page.