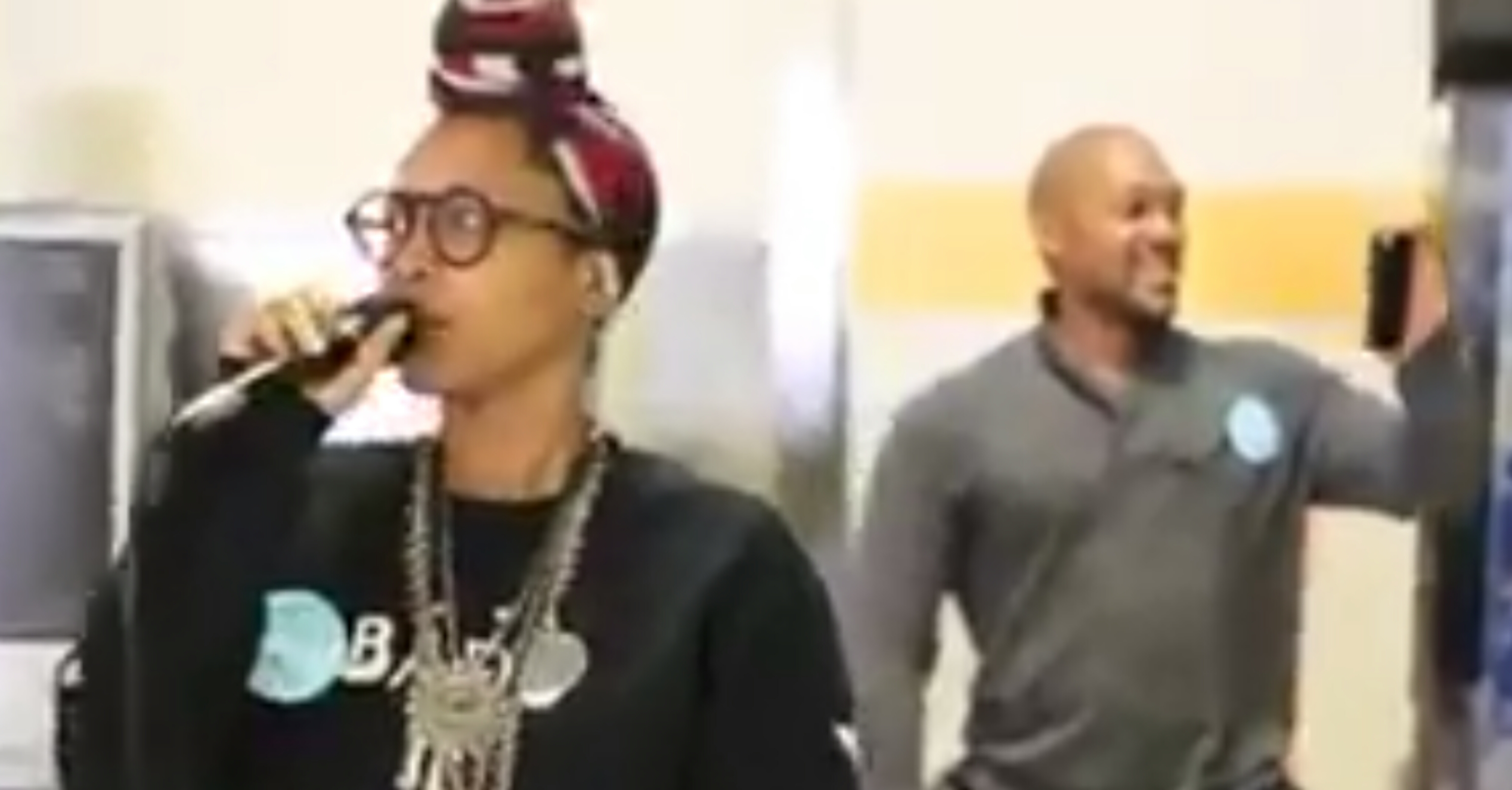 "Ya'll know this song?" 
A video shot back in 2014 recently resurfaced showing Erykah Badu surprising students at the Malcolm X Shabazz High School in Newark, N.J with a live performance of her 1996 hit "On and On" inside their school cafeteria.
There was only one problem: the students reportedly had no idea who she was! Outside of one student who squealed when Erykah walked through the door, the rest of the students continued eating their lunch…. That is, until Erykah jumped on the tables and started serenading the students. She even took a bite out of one student's lunch!
Watch the video below: