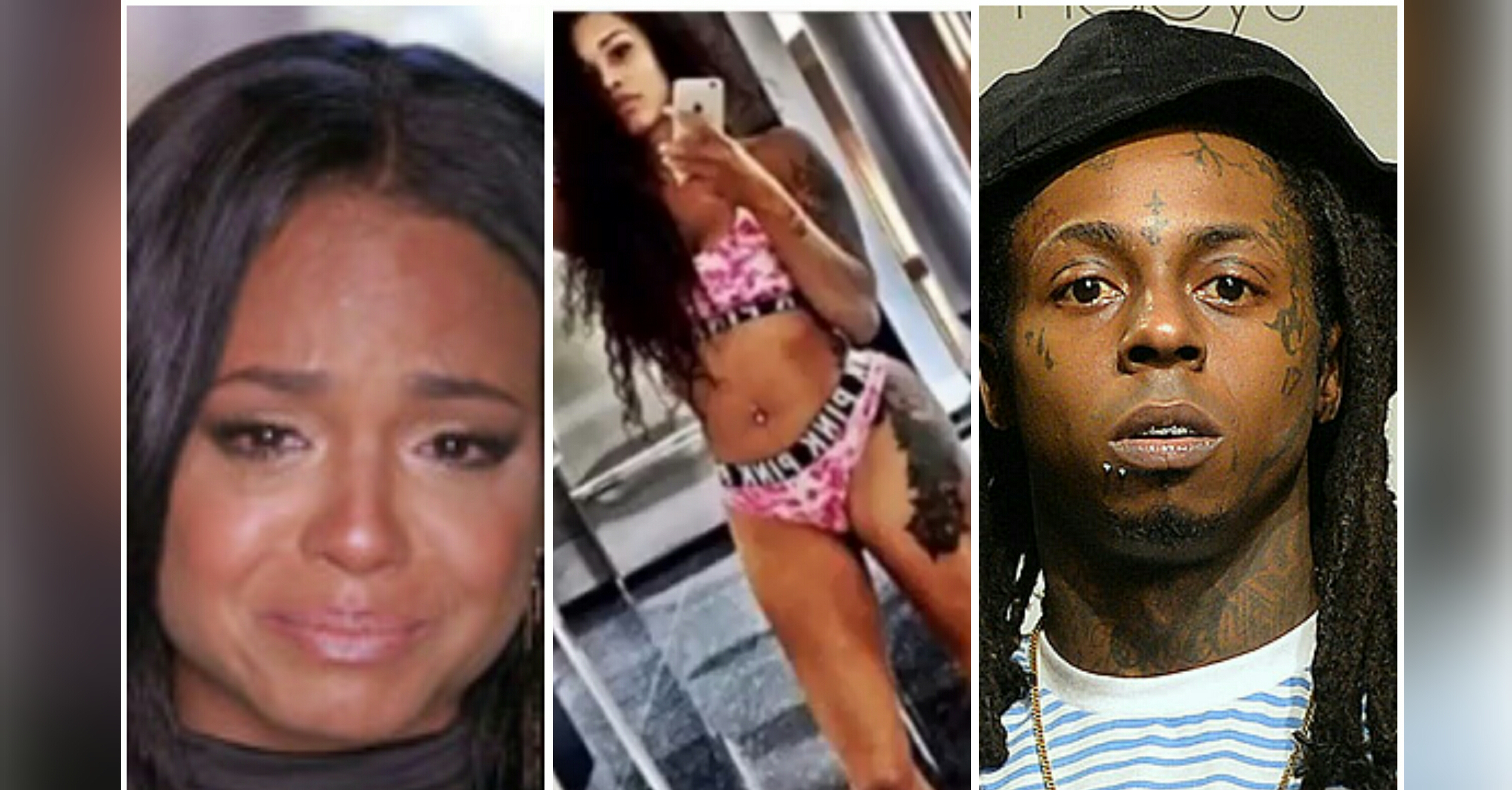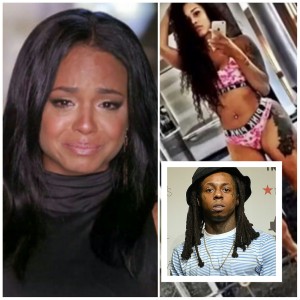 On her E! reality show Turned Up, singer Christina Milian cries to her sister saying her relationship with Lil Wayne ended after Christina saw a photo on Instagram of a girl in her underwear in Wayne's house. Christina describes the girl as having a "stripper tatt and a big booty", but that girl isn't a stripper at all. She's a rapper with an extensive history that links her to rapper Yo Gotti and reality star Stevie J. She's even been convicted of tax fraud! More tea below:
They say social media destroys relationships and unfortunately, Christina "Tina" Milian and Lil Wayne's relationship was no exception. Ms. Tina "Turn Up" admitted on her reality show she found proof that Wayne cheated on her with a big booty girl on Instagram. That big booty goes by the stage name of Sylver Karatz (Sylver Gunn). Gunn has an extensive history of getting into trouble. In 2012, the Cincinnati beauty plead guilty to her role in a tax fraud ring and welfare fraud: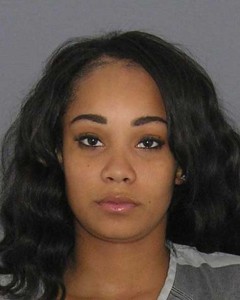 "According to court documents, between January 2009 and February 2010 Sylver Gunn filed at least 24 false claims for income tax refunds based on fraudulent federal income tax returns filed with the IRS, totaling at least $100,287", says the Attorney's Office for the Southern District of Ohio.

"Gunn recruited individuals she knew in the Cincinnati area to use her to prepare and file income tax returns for them. Gunn used fraudulent Forms W-2 and fraudulent Schedule C business information with false income amounts. By doing so, Gunn was able to maximize her income tax preparation fees. In addition, Gunn split the amount from the fraudulent income tax refund claims with her clients."

In 2005, Gunn received public assistance from the Cincinnati Metropolitan Housing Authority (CHMA), a form of government welfare used to assist low-income people pay their rent. Between April 2008 and December 2010, Gunn failed to fully disclose her income and assets to CMHA. Her bank account deposits at the time totaled to over $20,000, making her ineligible for government assistance.

On April 4, 2012, Gunn plead guilty to all charges of tax fraud and theft of government funds. In addition to paying back over $100,000, Gunn was sentenced to five years probation, of which 21 months were to be served in home confinement.
That probation didn't stop her from traveling because in August 2012, she was reportedly seen out of Cincinnati with Love & Hip Hop Atlanta reality star Stevie J in Los Angeles and began working with him on her music: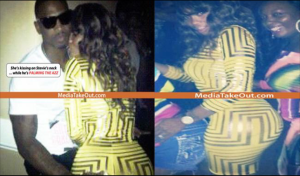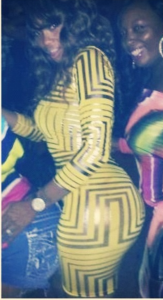 When that didn't work out, the vicious vixen found her way to Memphis to become signed to Yo Gotti's CMG music label and was finally able to release music. She was eventually booted off the label, but not before getting into some trouble. While still under the CMG label, Gunn found herself in a woman's apartment getting beat up. The woman's friends posted the video of the fight on YouTube: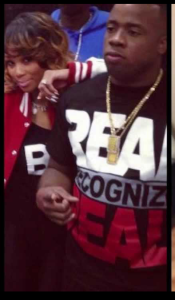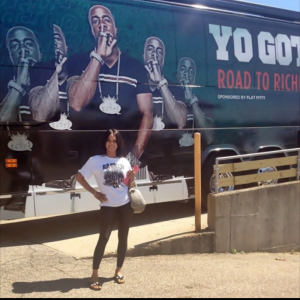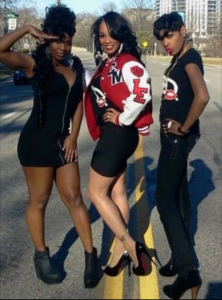 Just last month, she also got into an Instagram feud with another Memphis rapper-turned-reality star Jessica Dime for making a joke about Jessica's feet.  Jessica threatened to slap her while revealing Gunn had slept with multiple rappers on Yo Gotti's CMG label. When Gotti found out, according to Jessica, Gunn was kicked off the label: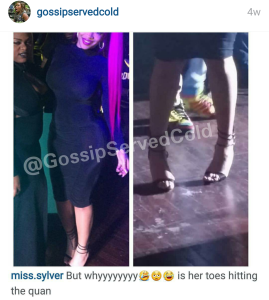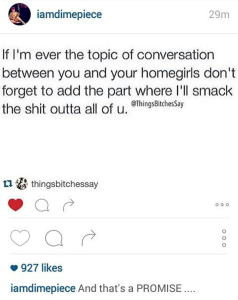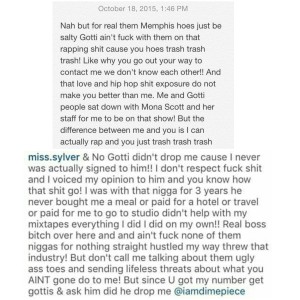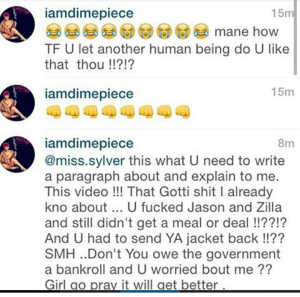 As of last year, Gunn began building the Pregame Beauty Bar, a full service spa that offers everything from facials and teeth whitening to laser lipo, in Cincinnati:
It looks like the beauty is still finding her way around the rap industry with her latest conquest of Lil Wayne. Let's hope this time, she does more work in the studio and less she does in the bedroom…