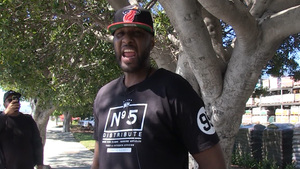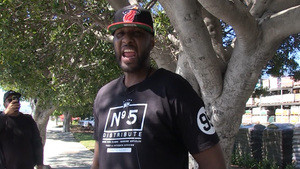 Plenty of media outlets will run a crazy story. Hardly any will print a retraction when the truth reveals itself.
Yesterday, Wednesday morning, TMZ ran a story claiming Lamar Odom ambushed his ex-wife Khloe Kardashian at 6:45AM. They claimed Khloe was on her way to SoulCycle, a hot, new fitness trend that centers around cycling. Cameras caught Lamar Odom approaching Khloe and ran the story that he ambushed the reality star and grabbed her arm, as she screamed for him to get away from her. TMZ also claimed eye witnesses offered to call the police to save Khloe, to which Lamar replied "you're not going to call the cops on Lamar Odom". Media outlets ate the story up and ran it on their own sites. I did as well.
Today it was revealed that story was FALSE.
Lamar Odom came to meet with TMZ to confront them for constantly falsely portraying him. He says the meeting with Khloe was PLANNED, not ambushed. He flew from Las Vegas, where he lives, to California to meet Khloe early in the morning.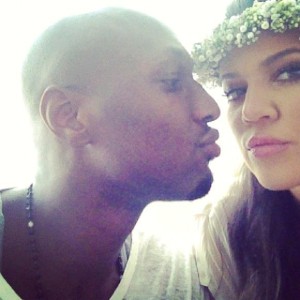 TMZ has never been kind to the men who fall prey to the Kardashian women. For years, Lamar has been portrayed as a cheating drug addict who ruined his marriage with Khloe and continues to STALK her by popping up wherever she is. Now, we know those meetings were planned. The most disappointing part of all this, says Lamar, is that Khloe NEVER SPEAKS UP for him or attempts to clear up the story.
In Part One of his meeting with TMZ, Lamar says he lives in Las Vegas and would have no idea of how to find Khloe unless she gave him her location. He becomes emotional while saying TMZ tarnished his image by depicting him as a "womanizer" and "drug addict":
In Part Two, with his voice shaking, an emotional Lamar Odom tells the TMZ camera man, "you all have discredited me, beat me down, took my confidence, took everything away from me. You will not do it again":
The videos are hard to watch because it sounds like Lamar is really breaking down. Rarely does he actually speak up for himself in the media. The fact that the Kardashians, who have a firm grip on media outlets who run stories on their family, would continue to allow outlets to print false stories about a man they once claimed as family, is appalling to say the least. I pray Lamar gets his life and career back on track, and runs as fast as he can AWAY from the Kardashians.